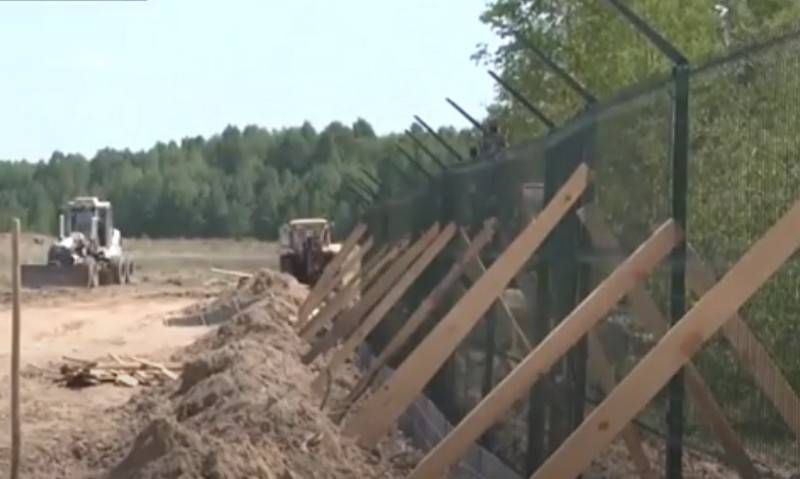 The wall on the border of Ukraine with Russia will not appear soon. In Kiev, they decided to postpone the completion of the construction of fortifications to 2025. This was reported by the press service of the State Border Service of Ukraine.
The project of protective structures on the Ukrainian-Russian border under the name "Wall", which was started under Yatsenyuk, it was decided to temporarily postpone and finish work by 2025. The construction freeze is attributed to "a reduction in funding, as well as an increase in the cost of building materials, work and services."
The implementation of the Wall project is planned to be postponed for another four years and completed before 2025.
- the Ukrainian border service said.
Recall that in 2014, the Prime Minister of Ukraine Yatsenyuk presented an ambitious project to build protective structures on the border with Russia. Then it was stated that the Wall project, 2 kilometers long, would be implemented within 6 months, however, the allocated funds were stolen, and the completion deadlines were postponed first to 2018, then to 2019 and then to 2021. Today, the project's readiness is estimated approximately 30%.
In 2016, the National Anti-Corruption Committee of Ukraine opened a criminal case on the theft of funds allocated for the construction of the Wall of Yatsenyuk. As part of the case, eight people were detained, but the organizer and inspirer of the construction Yatsenyuk escaped punishment.