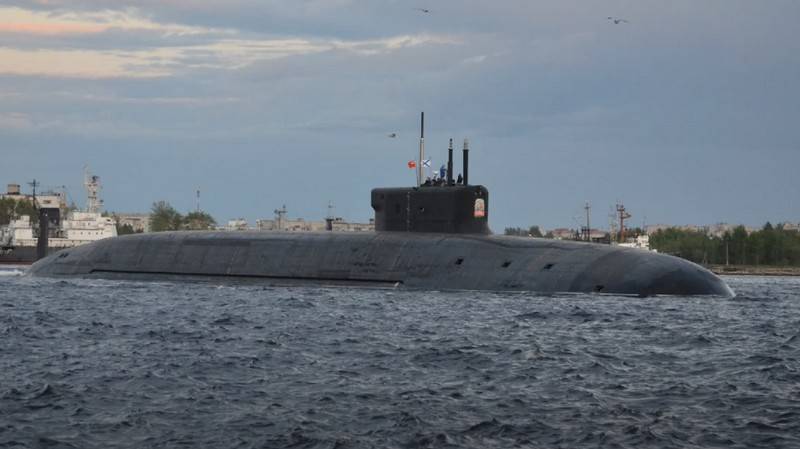 The nuclear submarine strategic missile cruiser Project 955A (code "Borey-A") "Prince Vladimir" has completed a control exit to the sea, state tests of nuclear submarines have been completed, the Ministry of Defense reports.
Как сообщили в военном ведомстве, "Князь Владимир" вышел на контрольные испытания 12 мая. Субмарина провела серию испытаний сначала в надводном, а затем в подводном положении, после чего вернулась на "Севмаш". Ранее сообщалось, что подписание акта приема–передачи "Князя Владимира" намечен на 25 мая, а ввод подлодки в строй ожидается в середине июня.
Strategic nuclear project "Prince Vladimir" of the modified 955A Borey-A project was laid down at Sevmash in Severodvinsk on 30 on July 2012 of the year, and the conclusion from the workshop took place on November 17 of 2017 of the year. The Borey-A project is distinguished by less noise, more advanced systems of maneuvering and retention at depth, as well as control
weapons
.
Today, as part of the Russian
fleet
three atomic missile submarines of project 955 (Borey) of the 4th generation are in service - the strategic missile cruisers Yuri Dolgoruky, Alexander Nevsky and Vladimir Monomakh. In addition, four more serial ARPKSNs of this project 955A are under construction at Sevmash - Prince Oleg (officially laid down on July 27, 2014), Generalissimus Suvorov (laid down on December 26, 2014), and Emperor Alexander III (laid down on December 18, 2015 years) and "Prince Pozharsky" (laid down December 23, 2016).