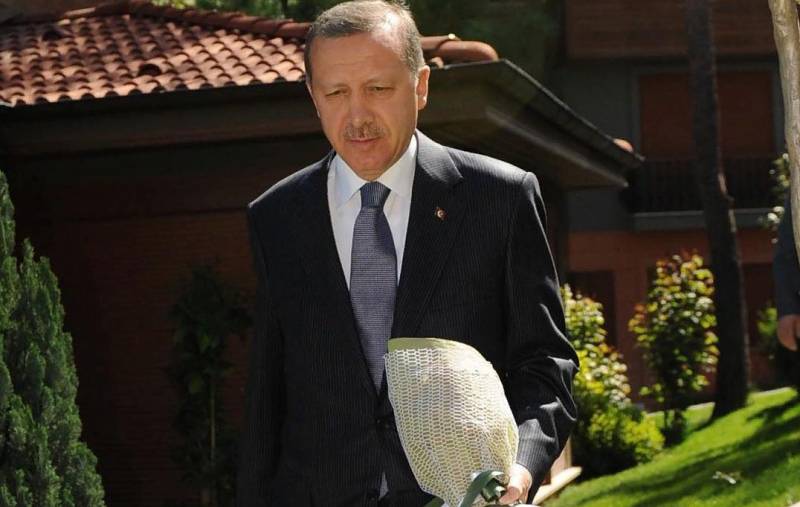 The President of Turkey made a statement regarding the Circassian ethnic group. According to Erdogan, he "does not remain indifferent to what the Circassians experienced 156 years ago." The Turkish president decided to share his "indifference" on his pages on social networks.
In particular, on a Twitter page, Recep Tayyip Erdogan writes:
"I share the pain of our Circassian brothers, who faced exile from their homeland 156 years ago."
According to the Turkish president, "he wishes the grace of God" for those representatives of the Circassian people who died during the "expulsion from the Caucasus."
Erdogan said that in the XNUMXth century the Circassians "were expelled by tsarist Russia from the places where they lived for centuries."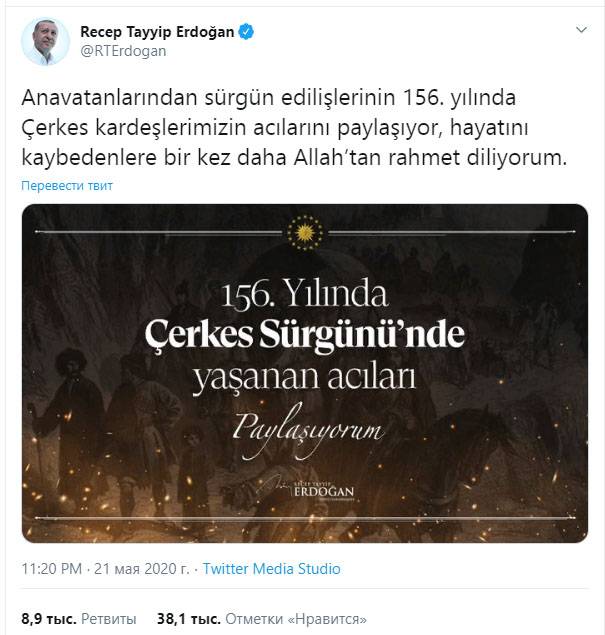 It is worth recalling that the official Ankara, paying attention to events in
stories
other states, sometimes extremely negatively refers to the fact that abroad speak about certain events in Turkish history. In particular, the Turkish authorities are extremely sensitive to the fact that many countries recognize the genocide of the Armenian people in the Ottoman Empire during the First World War. Erdogan does not like to mention those historical events, to put it mildly.
It is noteworthy that in the comments on Erdogan's post on Twitter appeared those where Turkish citizens urged their president to return from history to the reality of today. One such comment:
It would be necessary to resolve the issue of how we should not become unemployed. Mr. President, let us continue our business in the coming days.