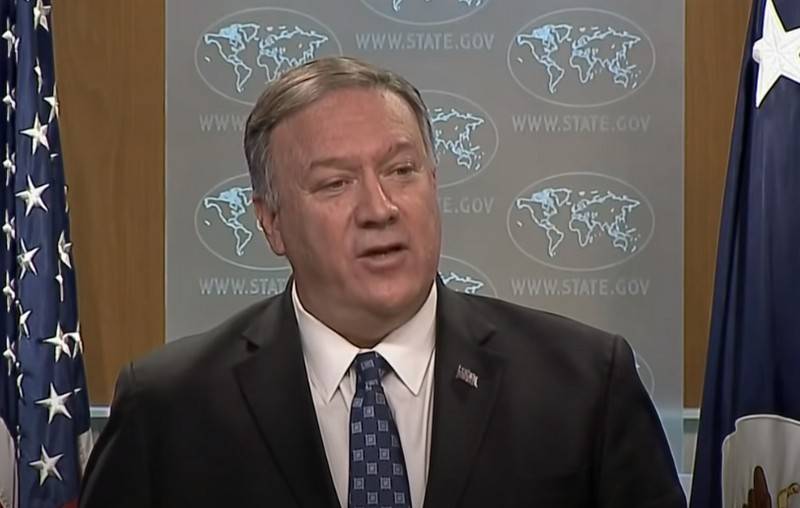 The United States withdraws from the Open Skies Treaty (DON). The reason for this decision in Washington called the actions of Russia, write the American media.
US President Donald Trump confirmed earlier information about the US withdrawing from the Open Skies Treaty. According to him, the reason for this was Russia, which "did a lot of bad things." At the same time, the American leader, as always, did not explain his words.
At the same time, the head of the US State Department, Mike Pompeo, expressed US claims to Russia under this agreement. As it turned out, the main claim put forward by Washington is that Russia allegedly uses the information received under the treaty to direct conventional weapons to the infrastructure of the United States and European NATO members, thereby undermining the central function of the Don and creating a "threat to US national security."
Russia uses the images taken under the Open Skies Treaty in the interests of the aggressive new Russian doctrine of striking critical infrastructure in the United States and Europe using high-precision conventional ammunition
- he said.
Among other claims that allegedly violate the provisions of the agreement, Pompeo voiced: refusal of observation flights in a 10-kilometer corridor along the border with Abkhazia and South Ossetia; establishing refueling as an airport under an aerodrome in the Crimea; "unlawful restriction on the range over Kaliningrad."
In addition, Pompeo emphasized that Russia in 2019 "unreasonably refused to conduct an observation flight over large-scale Russian military exercises."
In turn, Russia is not going to withdraw from the treaty, and the EU intends to convene an urgent meeting to discuss the consequences of such a US decision. At the same time, Washington promises to reconsider its decision if "Russia corrects its behavior."
It should be noted that DON allows the United States, Russia, and another 32 countries of the world to conduct reconnaissance flights over each other's territories and is one of the most important components of the security system in Europe and the modern world as a whole.