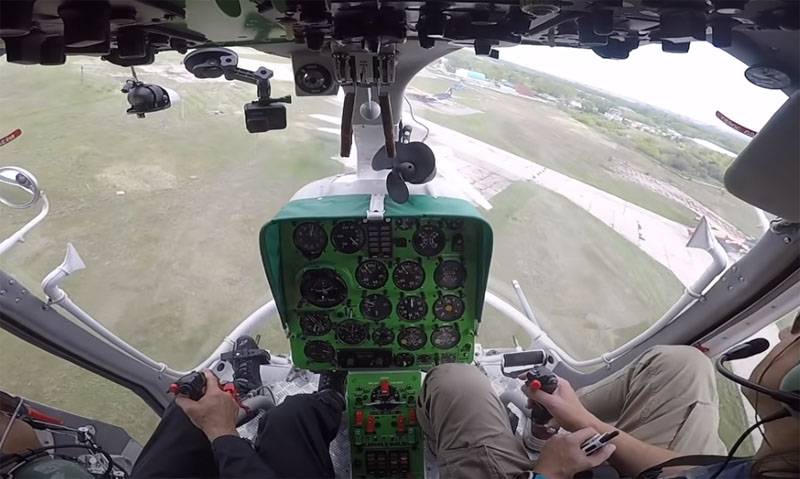 From 1969 to 1985, Ka-26 helicopters were produced in our country. These are multipurpose rotorcraft, the production of which was very massive. Over 16 years, more than 800 such helicopters were produced in the USSR, and these unpretentious machines still plow the airspace of many countries of the world. In addition to its purely civilian versions, versions were created for the air forces of the countries that were part of the Warsaw Pact Organization.
So, the Ka-26 was in the service of, for example, the air forces of Bulgaria and Hungary.
On the YouTube channel "Pilot's Notes", a Ka-26 helicopter is considered, which in the NATO classification has received the designation "Bully."
The authors of the video express their surprise. Vladimir Vasiliev:
How can it even fly? It cannot be. Surely there are dwarves sitting and somehow switching these traction ...
The video tells about the technical component of the Ka-26, including its two M14 engines with a power of more than 300 hp. (aka AI-14).
The author notes that the designers decided to combine seemingly incompatible things, and as a result we got a brisk helicopter capable of solving a variety of problems.
Overview of the Ka-26 helicopter: