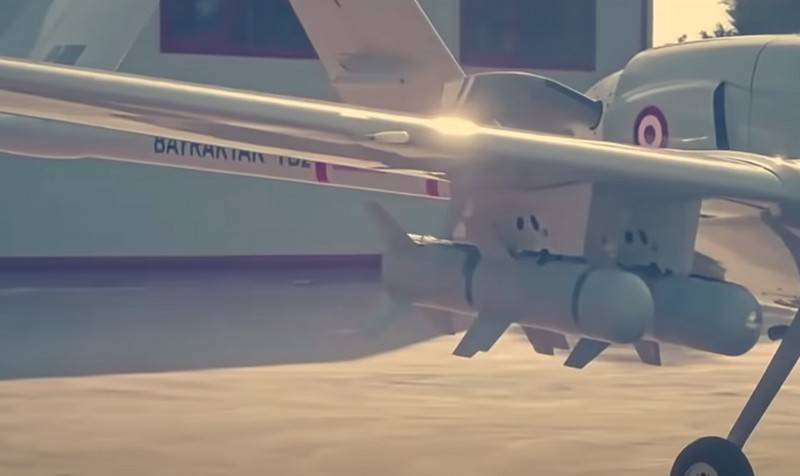 Every day is another victory. The Libyan Government of National Accord, with the support of Turkey, wins a new victory every day over Haftar's Libyan National Army. Only in recent days Turkish
Drones
destroyed six Russian anti-aircraft systems "Pantsir-S1", writes the Turkish edition of Yeni Safak.
The Turkish edition of Yeni Safak published an article praising the victories of the "Libyan army supported by Turkey," and narrating the victory of the Turkish
weapons
over Russian. The author of the article tells how the valiant forces of the PNS, after taking control of the strategic base of Al-Vatyy, "on all fronts" defeat the HFA. So much so that the field marshal began the retreat and was ready to ask for mercy.
The article especially draws attention to the "superiority" of Turkish-made Bayraktar strike UAVs over Russian weapons systems. The recent drone strike on the Pantsir-S1 air defense missile system of Haftar's LNA, which led to its destruction and was confirmed by the video, suddenly turned into the destruction of five Pantsir-S1 air defense missile systems.
As of noon on May 20, Turkish-made UAVs destroyed more than 10 Pantsir-C1 air defense systems in Libya, of which five - only in the last 24 hours (...) each of which costs about $ 15 million
- writes the author of the material, adding that in Syrian Idlib, Turkish drones also "defeated" Russian air defense systems, destroying the "Shell", "Tor" and S-300 systems.
The fact that now in Libya, Russian weapons systems catch "like flies", once again demonstrated the technological superiority of Turkish-made aircraft
- emphasized in the material.
I don't know how anyone, but this article, which turned the destruction of one "Shell" into six at once, reminded the words of the notorious Shpak from the comedy "Ivan Vasilyevich Changes the Profession": - Three tape recorders, three movie cameras abroad, three cigarette cases domestic, a suede jacket .. . three...