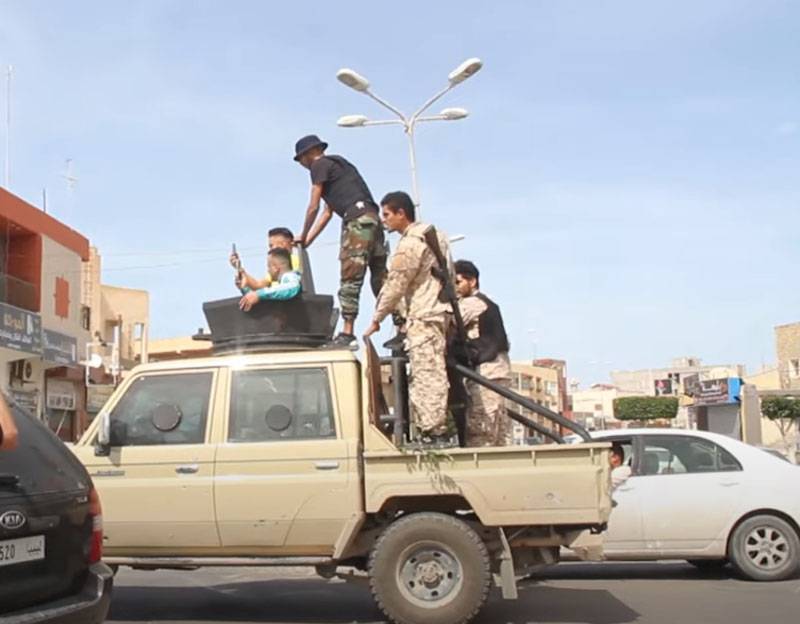 The press service of the headquarters of the so-called Libyan National Accord Government (PNS) announced the name of the operation it is conducting against the forces of Marshal Haftar. The representative headquarters of Mustafa al-Mekai said that the operation is called "Volcano of Fury."
According to him, during this operation "it was possible to take three cities south of Tripoli within the last three days." These are the cities of Tiji, Badr and Esabiya (Al-Asaba). At the same time, Al-Mekai says that the PNS forces managed to cut off the supply routes of the enemy in the area of ​​the Mizde settlement.
It is worth noting here that the very formulation of the "capture" of cities by the PNS forces supported by Turkey and the militants deployed from Syrian Idlib, to put it mildly, is not entirely correct. The fact is that in none of these cities did the Libyan National Army, commanded by Khalifa Haftar, accept the battle. Recall that on the eve of the headquarters of the LNA announced that they would not fight with their compatriots until the end of the holy month for Muslims Ramadan. This month in 2020 ends on May 23. At the same time, the LNA was accused of apostasy of those who decided to start hostilities in Ramadan.
From a statement by El Mekaya from the headquarters of the PNS:
Having cut off the supply routes, we deprived the enemy of the opportunity to advance towards Tripoli. We received a letter from the elders of the city of Mizde stating that they support a legitimate government led by Fayez Sarraj and Operation Volcano of Fury.
Recall that earlier there was information about the beginning of the Haftar Air Force
aviation
operations. Turkey said that Haftar's forces "will receive a powerful response."
Video PNS from Al-Asaba: