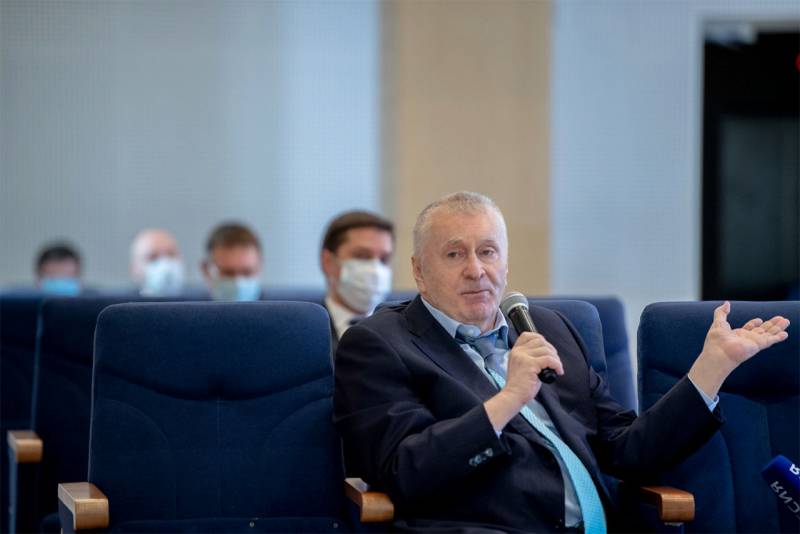 The leader of the LDPR party once again decided to be proactive. Some time ago, Vladimir Zhirinovsky suggested thinking about the abolition of the Federation Council, which is the upper house of the Federal Assembly. Prior to this, Zhirinovsky proposed reducing the number of parliamentarians in the State Duma of the Russian Federation.
Zhirinovsky's new initiative is already linked to another "general line".
In his Twitter microblog, the deputy announced his proposal for "putting up for sale the mummy of Vladimir Lenin."
Zhirinovsky:
In France, a businessman wants to sell the painting "The Mona Lisa". We could sell Lenin's mummy. "
The deputy of the State Duma, apparently associating himself with a businessman, is sure that "there will certainly be buyers." According to the leader of the Liberal Democratic Party, such a buyer could be "some kind of communist" or "China, Vietnam."
Zhirinovsky believes that the sale of Lenin's body "will bring huge funds to the country's budget."
It turns out that, being guided solely by the issue of profit (declaratively - for the state budget), some modern politicians are ready to sell even what is connected with
history
Of Russia. Of course, Vladimir Ulyanov (Lenin) can be treated differently, but to declare the sale of his body is a bust even for a politician who during his presence in the political arena was distinguished by various resonant statements.