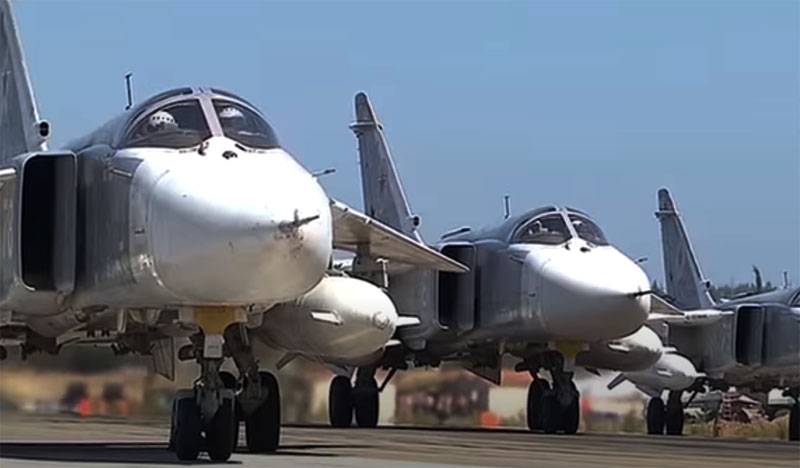 Reports are coming from Libya that the Libyan National Army under the command of Khalifa Haftar promises to unleash the largest
stories
country
aviation
the campaign. This statement was made by the commander of the LNA Air Force Sakr al-Jarushi. According to him, this campaign can be launched, as the Turkish forces have become "legitimate targets for the Libyan air force." The Libyan Air Force refers to the part that is controlled by Marshal Khalifa Haftar.
Marshal Haftar himself, after the silence that he maintained after the defeat in Al-Vatiyah, announced that Ankara should know - "she will get her own."
It is reported by the American news agency "Bloomberg" with reference to the LAA.
Bloomberg also claims that several combat aircraft were allegedly transferred from the military base of Khmeimim (Syria) to one of the Libyan airfields controlled by Haftaru. In this case, the American information service refers to the head of the security service of the Tripoli administration - that is, to the forces of Fayez Saraj.
Meanwhile, reports are coming from Turkey about how the administration of Recep Erdogan is responding. A spokesman for the Turkish president, Ibrahim Kalyn, said, "Ankara will respond in the most decisive way."
At the same time, the media claimed that earlier Turkey sent several air defense installations to Libya by sea. What specific installations are in question are not reported. But it is said that it is these ships that can become the target of Haftar's aviation or "forces supporting it".
Earlier, the LNA stated that they were not going to start military operations against the PNS in the holy month of Ramadan for Muslims. The end of this month this year falls on May 23.
Meanwhile the same
Bloomberg
referring to the head of the security service of the Tripoli administration, Fathi Bashahguh writes that MiG-29 fighters, Su-24 bombers, which arrived accompanied by fighters of the 4 ++ Su-35 generation of the Russian Aerospace Forces, were allegedly transferred to Libya from Khmeimim.
There is currently no evidence of this information from Russian officials, including the Russian Defense Ministry.