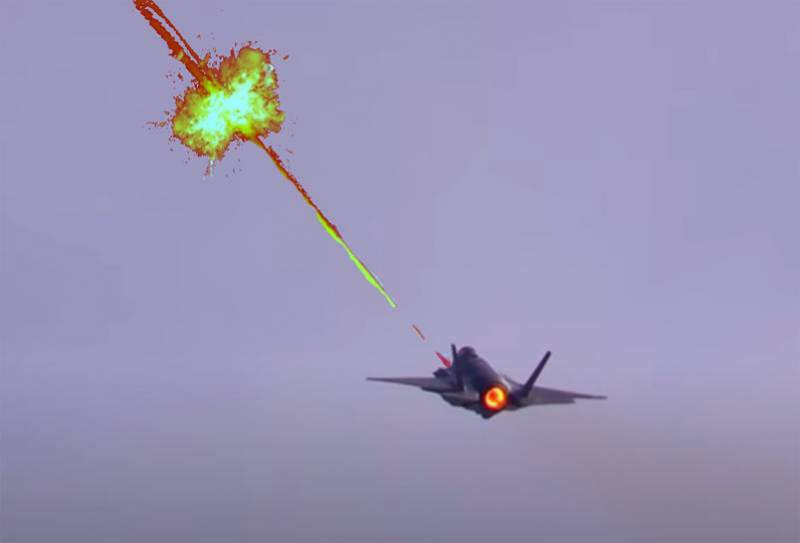 One of the modern areas in the field of defense research and development is combat lasers. Several countries are involved in this area. Russia is among the foremost. The Russian Armed Forces have been equipped with the Peresvet combat laser system, which can be used as one of the segments of the air defense and missile defense systems.
In turn, the research system for creating combat lasers has a special, so to speak, niche. These are aviation-based combat laser systems. In the future, as expected, the 6th generation fighters (what follows the F-22, F-35, J-20 and Su-57) will be able to use military laser systems as their main armament. However, not everyone is ready to believe in such prospects today.
One of the skeptics in this matter is the head of the US Department of Defense's research department, Mike Griffin. According to him, an experiment with military lasers for military means
aviation
may take place. But, according to Griffin, it is not necessary to say that with the help of a laser one plane can bring down another with the level of technology that is now and which will be in the medium term.
Griffin expressed his views on this subject during a remote meeting of the Round Table on Security and Space Activities.
Griffin:
I am skeptical that we will be able to put a high-power laser on the plane and use it, for example, to destroy enemy missiles even from a relatively close distance.
It is worth noting that today the Pentagon is trying to deploy work as part of a pilot program for the US Air Force. It aims to create, until 2030, a combat laser system capable of intercepting missiles of at least two classes — air-to-air and ground-to-air — in the air.
There are more than enough problems in implementing such a program. One of them is the need for laser power to create a pulse that could disable a missile in flight. No modern energy storage device can be effectively used on a fighter. The reason is the weight and dimensions.
For those batteries that are used for a ground-based combat laser, a military transporter is suitable. But only a power plant will occupy its main useful internal space, and therefore there is so far no particular sense in using such aircraft as carriers of combat laser
weapons
. Protect yourself? But what is the meaning of his flight without a payload? Protect other aircraft? But in which case, what? .. Certainly not fighters, given the speed parameters. Consequently, other aircraft of the same class. But as far as appropriate, is also a big question.
In this regard, experts propose to solve the problem of optimizing the power of a combat laser and a power plant that provides pumping. In particular, such an aspect is highlighted as the use of a relatively low-power laser not to destroy enemy missiles, but, for example, to disorient them in space.
One of the suggestions is that the laser does not "burn" a rocket in its flight, but creates a "snag" target, literally tracing in space. A kind of laser show for military purposes. But the task only at first glance may seem relatively easily solved. It's one thing to do a laser show for the audience, another thing is to expose a laser beam of a certain power in space so that it is "noticed" by a rocket and confused for a real purpose. If such a task in the near future will be solved at least at the level of theoretical research, then aviation combat lasers can indeed have a great future with small dimensions of the power plant.