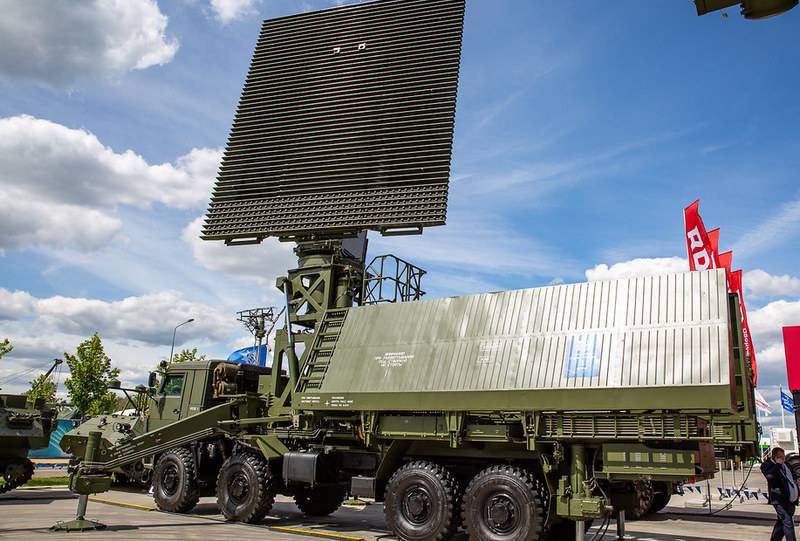 Russia is launching a new radar station capable of detecting hypersonic missiles on the foreign market. According to the press service of Rosoboronexport, the company offers foreign customers the 59N6-TE radar station.
(...) brings to the foreign market the latest radar station capable of efficiently detecting a wide class of modern and promising air targets, including hypersonic targets
- the press service quotes the words of the general director of Rosoboronexport Alexander Mikheev.
According to the report, we are talking about the mobile three-coordinate radar station 59N6-TE, which is a medium and high altitude radar and operating in the decimeter range.
The radar is capable of detecting targets flying at a speed of up to 8 thousand km / h at a range of up to 450 kilometers and an altitude of up to 200 kilometers. In real time, the station determines 8 classes of targets and simultaneously accompanies about 1 thousand objects. There is equipment for the recognition of detected air objects in the international radar recognition systems Mk-XA and ATC RBS.
In addition to hypersonic targets, it also effectively detects aerodynamic and ballistic objects
- declared in Rosoboronexport.
All radar equipment fits on two vehicles. The FSUE "Nizhny Novgorod Research Institute of Radio Engineering" was developed, and Almaz-Antey Concern for Air Defense is produced by it.
The highest demand for the new station is expected in the countries of the Asia-Pacific region, the Middle East and North Africa.