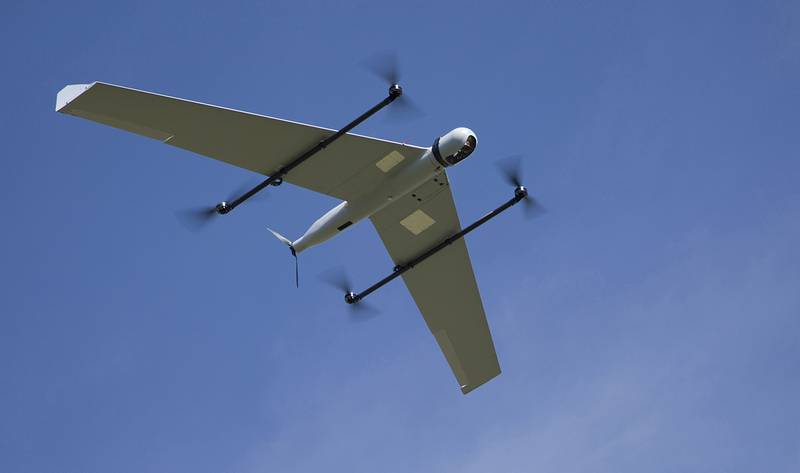 The company ZALA AERO, part of the Kalashnikov concern, has developed a new hybrid drone ZALA 421-16EV, designed for reconnaissance. This was reported in a press release distributed by the company.
According to the report, the new drone combines aircraft and helicopter properties. The main advantage of this model is the possibility of take-off and landing "in helicopter", i.e. vertically, which in turn does not require special sites or catapults. It is clarified that the ZALA 421-16EV can take off and land completely in automatic mode.
The new unmanned ZALA 421-16EV HD complex broadcasts the video stream in HD format (1280 * 720), which allows the ground station operator to view the video video in great detail
- declare in the company.
It is noted that the new drone has light weight (there are no exact data, but judging by other models of the company - in the region of 10 kg), cruising speed - 110 km / h, while in the air - 2 hours. The main purpose is reconnaissance, aerial photography and terrain monitoring.
The complex, before the start of mass production, passed all the required tests and successfully proved itself in the field. Among customers there are both government bodies and enterprises, as well as various commercial structures.