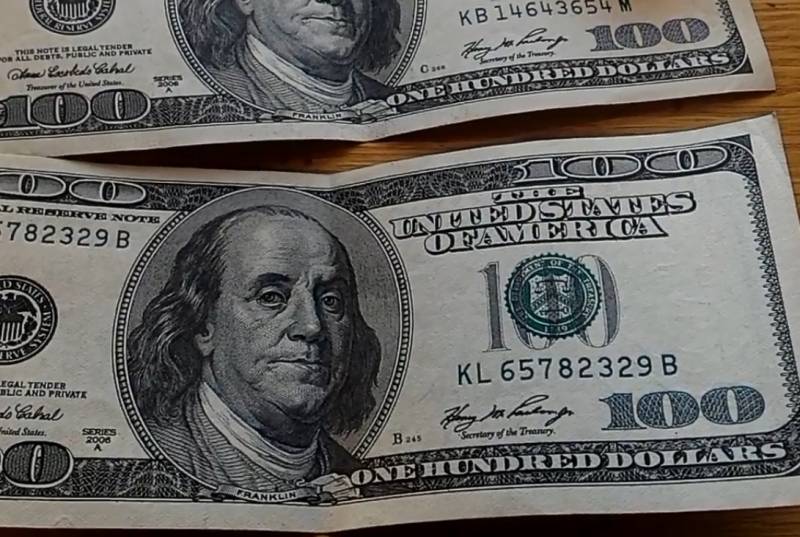 The economic impact of the epidemic could change the status of the dollar as the world's main reserve currency. And only if the American economy will serve as a model of success for other countries, the national currency of the United States will retain its status. Otherwise, a threat looms over the dollar.
This statement was made on the pages of Foreign Affairs by Henry Paulson, Jr., the former US Treasury Secretary, now the head of the Paulson Institute.
The outbreak of the COVID-19 pandemic caused a jump in demand for the dollar in other countries, which is why the US Federal Reserve had to throw a large amount of US currency into the foreign market. The economic halt caused a shortage of money supply in the US domestic market, which also had to be replenished. In addition, the key rate was reduced to zero. According to experts at the Washington Post, such measures should ultimately lead to a devaluation of the US currency.
According to Henry Paulson, it is surprising that the United States still retains the status of the world's only major reserve currency. Immediately after World War II, when the United States accounted for approximately 40 percent of global GDP, this was natural. But now, when it is 25 percent, the sole leadership of the US national currency is already losing its relevance.
Of course, over the past 75 years, the world has become accustomed to the monopoly of the dollar, but not so long ago. For example, in the first half of the 20th century, the British pound was used for international payments in the world along with the American dollar.
Many experts say that it is necessary and possible to diversify currencies for international payments. For example, Alexander Khandruyev, head of the Department of Finance at RANEPA, sees the euro, the British pound, the Japanese yen or the Chinese yuan as the "partner" of the dollar in international payments.
According to Henry Paulson, today the main candidate for becoming the main reserve currency of the world along with the dollar is the Chinese yuan. China's economy is growing rapidly and has every chance of taking a leading position on the planet. But there are a number of restrictions on the part of the Chinese government that prevent the yuan from taking its rightful place in world commodity-money circulation.
The American expert believes that if the US economy after the coronavirus weakens to such an extent that it ceases to serve as a model of success, then the role of the dollar will change and it will lose its status.
Paulson also sees a threat to the rule of the green paper in the US sanctions policy, using the dollar as a baton. This forces other countries to look for alternative options for mutual settlements. For example, it is the pressure of the United States that forces the EU countries to use the euro as much as possible in international payments.