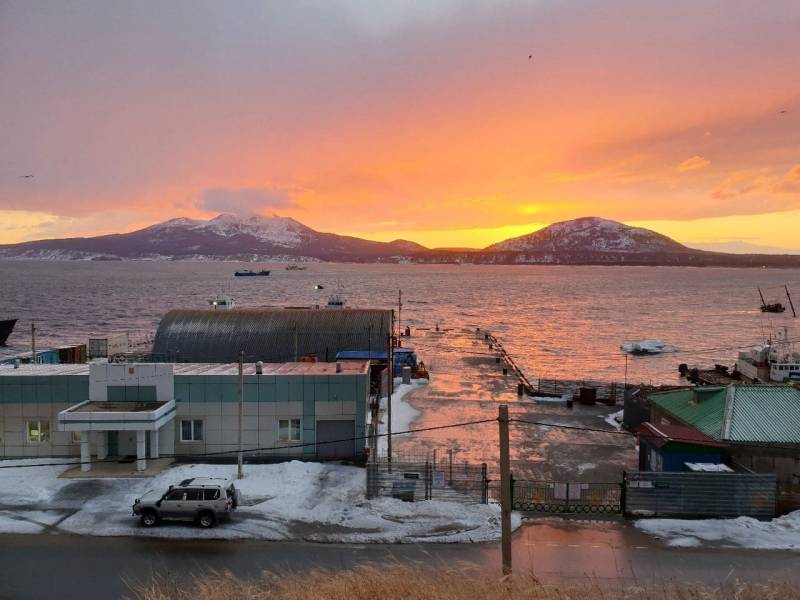 As already reported by the Military Review, the Japanese authorities reintroduced the wording "northern territories as an integral part of Japan" into diplomatic documents and the country's development strategy. By "northern territories" in Tokyo, the Russian South Kuril Islands continue to be understood.
In Japan, they thus make it clear that they are ready to use the ornate statements that often come from representatives of the Russian Federation that the issue should be "continued to be discussed in a bilateral format." In other words, as long as Russia does not have a clear (rigid) wording regarding the complete impossibility of "sharing with anyone" its territories, the Japanese authorities will continue to "play" on this topic.
Japanese Asahi Shimbun, meanwhile, comes out with material that says the following:
The coronavirus outbreak has prevented Vladimir Putin, in power since 2000, from voting on constitutional amendments. Voting postponed indefinitely. If it had been carried out, the Basic Law of the Russian Federation would have been amended to allow Vladimir Putin to remain in the presidency until 2036.
But it is absolutely certain that the Japanese elites are worried about the impossible terms of the presidency of Vladimir Putin. They are worried about the amendment, which is directly related to the South Kuril Islands. The so-called "territorial" amendment. Tokyo understands that the concretization of the Russian Constitution in this regard can completely erase Japanese claims, and ultimately it will not be the main one who at one time or another may be the president of the Russian Federation. The amendment completely closes the issue of the Kuril Islands, which Japan is still trying to raise.
That is why the Japanese authorities are in a hurry to "adjust" their legislation - as a kind of response to constitutional changes in Russia. And that is why in the so-called "Blue Book" of the Japanese Foreign Ministry, a record appeared as follows:
The four islands of the Northern Territory belong to Japan.
We are talking about Kunashir, Shikotan, Iturup and the group of Habomai islands.
At the same time, the Japanese Foreign Ministry said that "they are enthusiastically participating in negotiations with Russia on the issue of the ownership of the islands and the signing of a peace treaty."
Recall that earlier, Vladimir Putin suggested that Shinzo Abe sign a peace treaty without any preconditions. However, the Japanese prime minister did not go for it, making it clear that for Tokyo it is not the peace treaty that is important, but the islands.