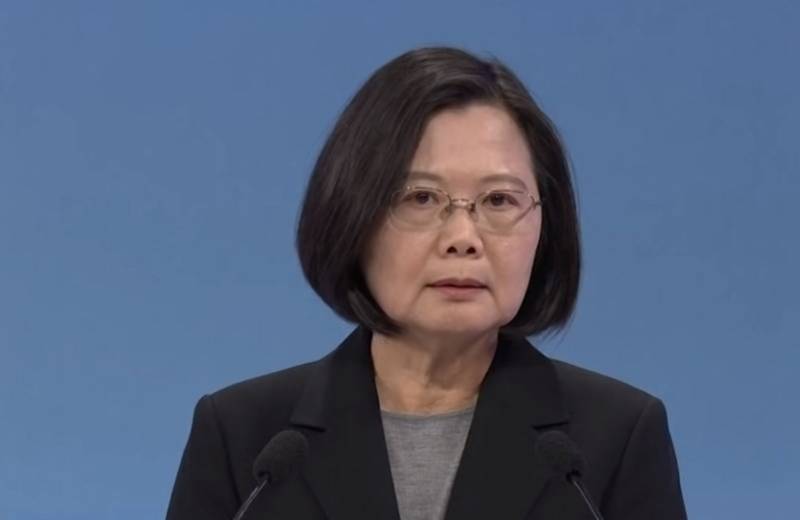 After winning the election, the current president of Taiwan, Cai Inven, was elected for a second term. Since China does not recognize Taiwan as a separate state, but considers it to be its rebellious province, temporarily out of control, the inaugural speech of the newly elected Taiwanese president was met with hostility by official Beijing.
In response to Cai Inwen's speech, Ma Xiaoguan, spokesman for the Taiwan Affairs Department of the State Council of the People's Republic of China, today says that mainland China is ready to create all conditions for peaceful reunification, but will not tolerate the slightest manifestation of separatism from Taipei:
We will not be tolerant of any separatist act and foreign interference ... National reunification is inevitable, as the Chinese nation is moving toward its great rejuvenation and cannot be stopped by anyone. Taiwanese separatism goes against the passage of time and is a dead end.
About this writes the Chinese publication Global Times.
And when US Secretary of State Mike Pompeo congratulated Ms. Tsai Inwen on re-election as President of the Republic of China (as Taiwan officially calls his state), the Chinese Foreign Ministry erupted in response to an angry tirade. They called Pompeo's congratulatory speech an intervention in the internal affairs of China.
It is worth noting that the United States for the first time in several decades openly and officially congratulated Taiwan's first person and even called her president, so Beijing's sharp reaction is not surprising.
The congratulations of the US Secretary of State sharply reacted not only to the Ministry of Foreign Affairs of the PRC, but also to the Ministry of Defense of this country, having joined the protest of the Chinese Foreign Ministry.
Professor Li Fei of the Taiwan Research Institute of Xiamen University (PRC) believes that war with Taiwan is much more likely for China than a military clash with the United States. He believes that Washington will not bring the situation to a hot phase due to a lack of financial resources and the clear superiority of the PRC armed forces. An American response to Iran in January shows that the United States now cannot and does not want to afford a large-scale military operation abroad.
And while Taiwan is trying to maintain its armed forces in a state of alert, it will be difficult for them to withstand the power of the PLA. And Beijing considers the Cai Inwen mentioned in his inaugural speech "national defense reform" to be nothing more than an attempt to raise the morale of the people of Taiwan.