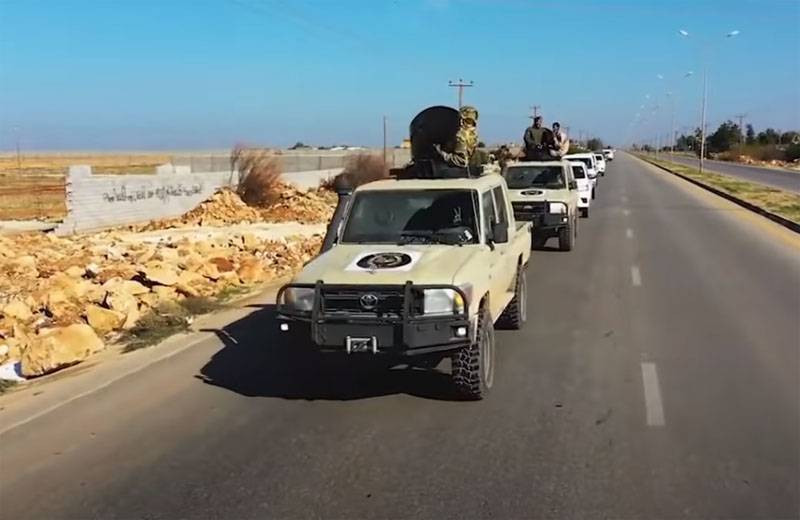 Representatives of the army of Marshal Khalifa Haftar speak out about the loss
aviation
base of al-Watiyah. Recall that the forces of the Government of National Accord Fayez Saraj attribute themselves to victory in Al-Vatiya (south of Tripoli), not mentioning that foreign mercenaries and Turkish forces participated in the attack on the base.
The Libyan National Army says that the LNA was actually "the victim of a previously announced comprehensive ceasefire in connection with the onset of the holy month of Ramadan for Muslims." In 2020, Ramadan in the calendar falls on the period from April 24 to May 23.
Haftar's army fighters say that in connection with the battles launched by the enemy during the ceasefire in the month of Ramadan, "those who began these hostilities cannot be called Muslims." It is noted that "the operation could be planned by those who have nothing to do with the Islamic religion." Participants in the storming of al-Vatiya, in the LNA, were called apostates and stated that they had turned to the enemy with a request to "change their mind".
From the statement of the LNA representatives:
We will not accept the battle until the holy month of Ramadan ends. We did not accept the battle a few days ago for the same reason. Yes, you have to retreat. But this will ease the situation for the inhabitants of Tripoli in the last days of the holy month.
Does this mean that the Haftar's army is ready to give battle to the enemy after May 23 (if by that moment it remains operational)? No less questions are raised by how frank the LNA fighters were, citing reasons for not accepting the battle in al-Vatiya.
On the eve of the positions of Marshal Khalifa Haftar's troops, a blow was struck in the area of ​​the Asaba settlement. Opponents of the LNA once again used a massive attack strike UAV Bayraktar. One of the missiles destroyed the Pantsir air defense missile system delivered from the UAE. About this, "Military Review" reported the day before.
The Sarajah government's interior ministry said that if Haftar's troops were defeated in the area of ​​Tarhun, then the LNA's plans to take Tripoli would "be destroyed."