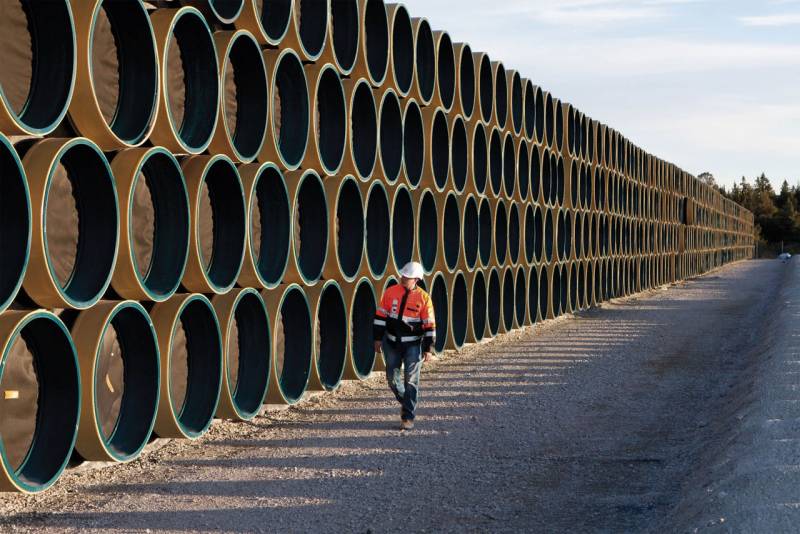 In the press there were reports that in Germany the Nord Stream gas pipeline was completely exempted from the so-called "gas" directive of the European Union. Recall that the "gas" EU directive prescribes filling the pipe with energy carriers in such a way that no more than 50% of the "blue fuel" pumping volume is assigned to one supplier. According to Brussels, this will increase competitiveness and make deliveries transparent.
However, in the case of Nord Stream, the EU itself had difficulties because of its directive. They consisted in the fact that, apart from Gazprom, no other company could ensure the full-scale operation of the pipeline.
Information Service
RIA News
, referring to the operator Nord Stream AG, reported that the Federal Network Agency of Germany "Nord Stream" decided to withdraw from the action of the "gas" EU directive for a period of 20 years with the right to extend.
Recall that the Nord Stream gas pipeline allows pumping gas from Russia to Europe. It was commissioned in 2011. Its length exceeds 1,2 thousand km, its capacity is about 55 billion cubic meters of gas per year. This is a truly significant project for Europe itself, allowing to receive gas from the Russian Federation without intermediaries and at affordable prices.
It should be added that the operator of Nord Stream-2 is seeking to withdraw the gas pipeline under construction from under the same EU gas directive. We are talking about the appeal. So far, the court has dismissed the lawsuit against "European gas standards."