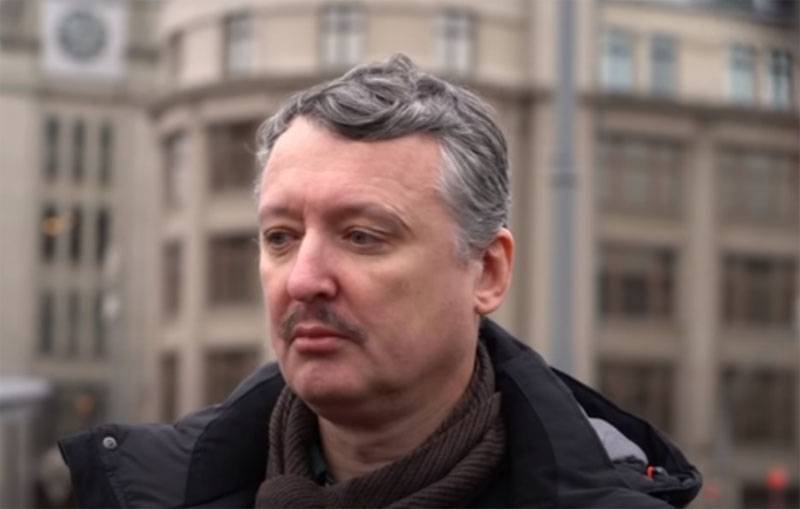 The network is discussing the comment that Igor Strelkov (Girkin) gave to the British Times. British journalists asked the ex-commander of the Donbass militia to comment on the accusations brought forward by the Netherlands prosecutor's office against him.
Recall that Igor Strelkov passes in the "Dutch" case as an accused along with three others. One of the accused is a citizen of Ukraine, three are citizens of the Russian Federation.
In a commentary to a British newspaper, Strelkov noted that the Donbass militia did not bring down the Malaysian Boeing. In addition, he denies the accusations that are streaming from the West against the Russian military. According to Igor Girkin, the Russian military was not involved in the attack on the Boeing either.
Speaking about the fault of himself, Strelkov noted that he feels "moral guilt, because at that time he was directly involved in the conflict along with the militia soldiers he commanded."
After such words, Girkin was asked whether his statements would be taken "as a confession," to which the ex-militia commander replied that "people can interpret this as they please," but that does not cancel the truth.
In the West, discussing Strelkov's commentary, they said that "the court will establish what he invested in his statement."
On June 8, a court hearing is scheduled in The Hague, which is engaged in the consideration of the MH17 case. It is noteworthy that the case does not even consider the possibility of fault of the Ukrainian side. This suggests that the investigation, which has been conducted for more than 5 years, did not engage in its direct business, but tried to adjust the materials to the result required by certain forces.
And this is an interview by Igor Strelkov to Ukrainian journalist Dmitry Gordon, which lasted more than 3,5 hours: