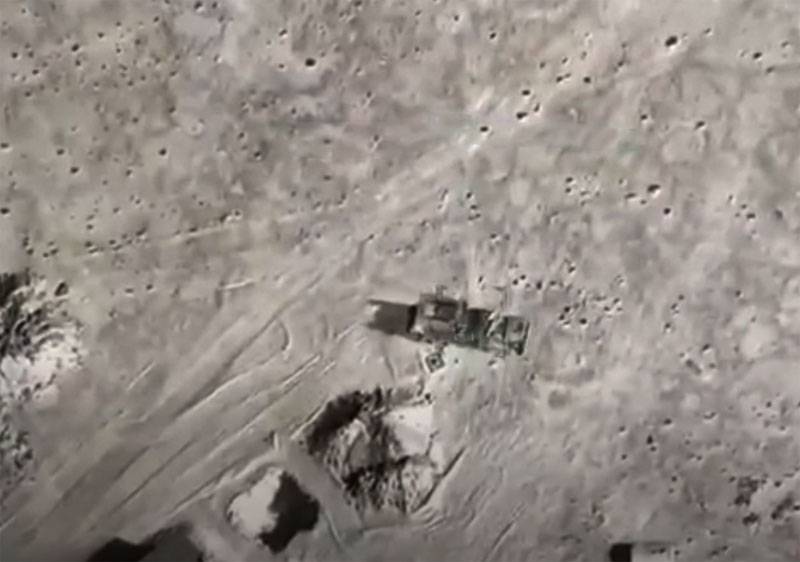 New shots appeared on the network using Turkish-made Bayraktar strike drone in Libya. One of the videos shows how an impact drone fires at the Pantsir-S1 anti-aircraft missile and cannon system, which was armed with units of the field marshal Khalifa Haftar, who calls himself field marshal. This is a unit of the Libyan National Army, which suffered a tangible defeat in the area of ​​the base of al-Vatiya.
A video published by Turkish bloggers demonstrates the destruction of the Pantsir air defense missile defense system in the Tarkhuna area. It is in these territories on the LNA, as previously reported by the Military Review, that the threat of getting into the boiler to the forces of the government of "national consent" hung. This is the government of Prime Minister Fayez Saraj, on the side of which Ankara is more active than others today.
The footage shows how the Pantsir-C1 air defense missile defense system (delivered to Haftaru earlier from the UAE) finds itself in an open area, turning into an ideal target for almost any strike weapon
aviation
including unmanned. As a result, the fate of the complex was a foregone conclusion at the very moment when it was brought out into the open.
Bayraktar TB2 UAV strike: