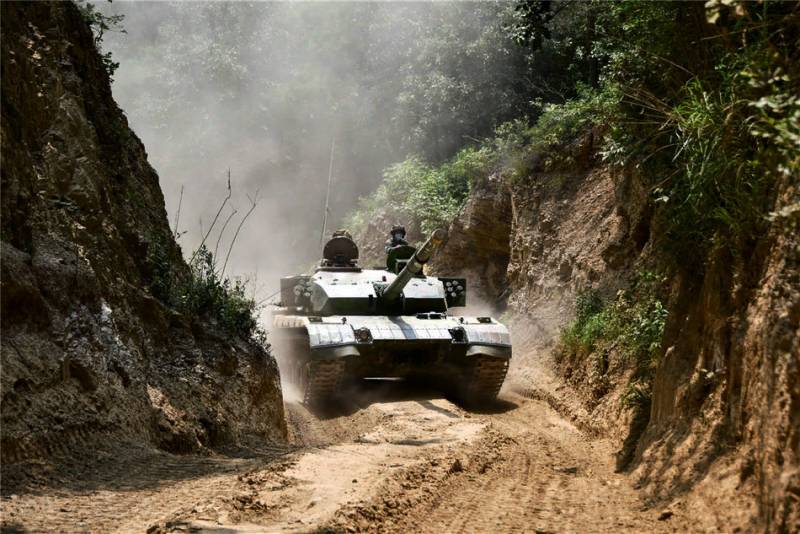 In China have passed
tank
exercises in which the crews of the main Type96 PLA battle tanks were involved. These are 42,5-ton cars, the main armament of which is a smooth-bore 125-mm gun. The ZPT-98 tank gun is an unlicensed copy of the 2A46M (D-81TM), developed more than half a century ago in the USSR.
During the exercises, tank crews of the 72nd Army of the PLA practiced various skills. A feature of the exercises, as noted in China itself, is that dozens of tanks made a march to the mountainous area - "to an unfamiliar area", where they had to assess the situation and engage in battle with a conditional enemy.
Chinese tankers note that the difficulty was the need to access the operational space through narrow corridors on mountainous and hilly terrain.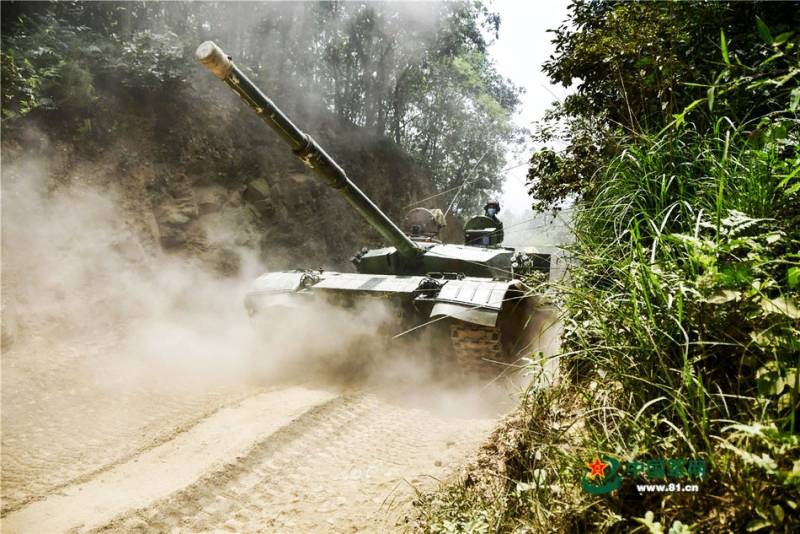 In some areas, the tanks of the 72nd Brigade had to pass along narrow roads, on both sides of which actually steep mountains rose, in addition with fairly dense vegetation.
If the very conditional adversary with whom it was to enter the battle did not "expect" a tank column in open space (as envisioned by the legend of the exercises), but took up positions at dominant heights, then it is likely that most of the tanks would be in fiery a trap with all the ensuing consequences for them and for their crews. In this regard, the Chinese tank exercises and their legend, according to which the enemy expected an offensive where he had no chance, look very strange. The strange thing is that tank columns advanced in the mountains even without reconnaissance. What kind of "assessment of the situation" in the course of the exercises is mentioned by the brigade command is not entirely clear.
But the Chinese tankmen were in medical masks ...