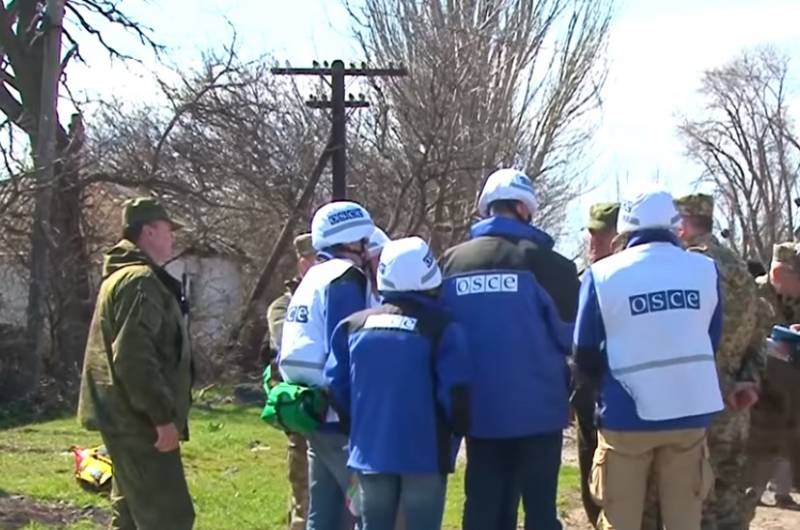 Due to the aggravation of the situation in the Donbass, the authorities of the DPR and LPR brought the troops into a state of full combat readiness. The Armed Forces of Ukraine continue shelling residential areas, cities and towns of the republics, flagrantly violating the Minsk agreements signed by Ukraine.
In particular, the head of the DPR Denis Pushilin said that since the beginning of May the Ukrainian military violated the ceasefire 250 times. The shelling primarily affects civilians. So, from the beginning of the month a woman died and five children were injured.
The official representative of the LPR, Yakov Osadchy, also announced the introduction of a high alert regime due to the frequent provocations of the Armed Forces of Ukraine.
Meanwhile, Vladimir Zelensky solemnly celebrates the first anniversary of his tenure as president of Ukraine. When the current Ukrainian guarantor took office, he gave himself a year to resolve the conflict in the Donbass and to end hostilities. Now Zelensky again promises to end the hostilities. The President of Ukraine believes that for this it is necessary not to stop shelling, but to seek tougher sanctions against the Russian Federation. Say, you need a little bit more pressure on Russia, and peace will immediately come.
According to Zelensky, only the coronavirus pandemic, which slowed down the peace process, prevented him from completing what was started and establishing peace in the Donbass during the year of his presidency. Therefore, the leader of the Ukrainian nation gave himself several months to complete the hostilities.
Zelensky denies that the Armed Forces are fighting a war against civilians:
We do not shoot at Ukrainians - we respond to militants. That is all we do.
By "militants" in Kiev, they continue to understand their own compatriots living in the Donbass.