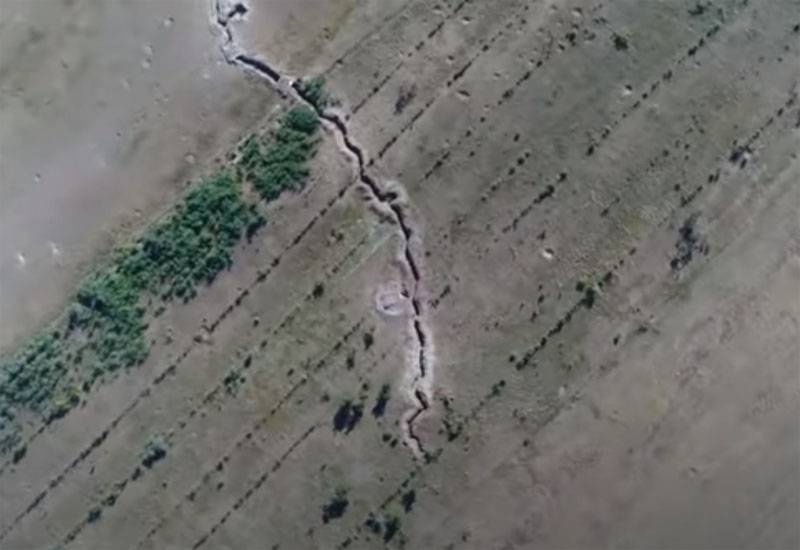 At the Tigranakert military training ground in Nagorno-Karabakh (Artsakh), the tests of a new strike drone created in the unrecognized republic were successfully tested. By its principle of action, it is a kamikaze drone.
This was reported by the press service of the NKR Defense Army.
The military of Nagorno-Karabakh also provided a video where you can see how a drone hits a target.
The device was developed and manufactured by specialists of an unrecognized republic. The military did not disclose the detailed tactical and technical characteristics of the UAV, but they claim that the UAV is not inferior to the analogues produced by leading arms manufacturers. The drone operates independently of various location systems, has high maneuverability, and is reliably and easily controlled. The press service of the armed forces of Nagorno-Karabakh also noted the great shock capabilities of the new apparatus.
Major General Jalal Harutyunyan and other representatives of the republic's military leadership, who were observing the tests, were pleased with the results.
Soon it is planned to launch a new UAV in serial production, after which it will go into service with the Nagorno-Karabakh armed forces.
Stepanakert is not talking about the capacities in Nagorno-Karabakh that they plan to implement the plan for the serial production of Kamikaze UAVs and whether their use will lead to a new stage of escalation of the conflict.