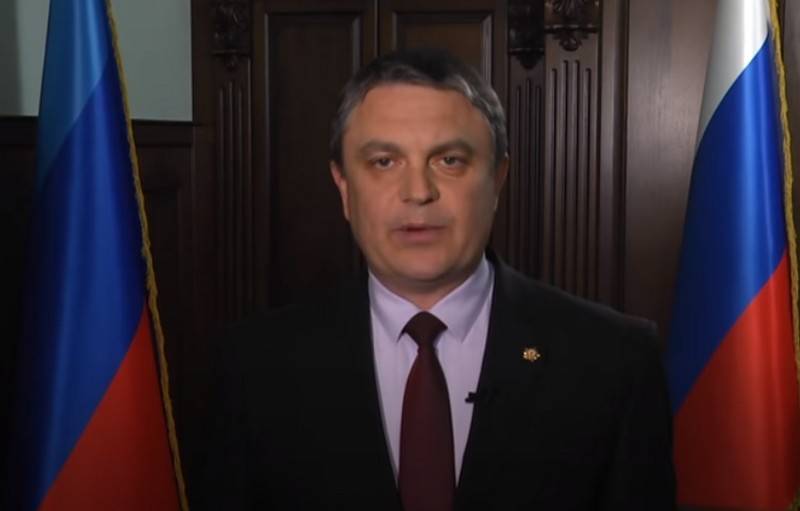 All military units and units of the Lugansk People's Republic are put on full alert in connection with a series of shelling by the Ukrainian security forces. This was stated by the head of the LPR, Leonid Pasechnik.
According to Pasechnik, the Ukrainian side increased the intensity of shelling of civilian objects and civilians of the republic, shelling became regular. Against this background, the head of the LPR demanded that the President of Ukraine Zelensky take measures to stop the illegal actions of the Ukrainian security forces, otherwise the LPR will take measures to "move the line of contact." Currently, the LPR People's Police units are on full alert.
If such actions continue on the part of the EFU, you, Vladimir Alexandrovich, will leave us no choice but to take effective and decisive measures to move the line of contact (...) We will be forced to do the same in the continuation of shelling of civilians and other critical livelihoods
- said the Pasechnik.
As previously reported, as a result of shelling of the Ukrainian security forces on May 16, the power line damaged the critical infrastructure of the LPR was damaged. Attempts to repair the line are hindered by the Ukrainian security forces, regularly shelling repairmen. So, on May 17, despite the security guarantees provided, the Ukrainian Armed Forces twice fired on the repair team, which eliminated the consequences of the shelling, and the OSCE SMM patrol, which monitored the work. And after that, Kiev suspended the operation and issue of security guarantees.