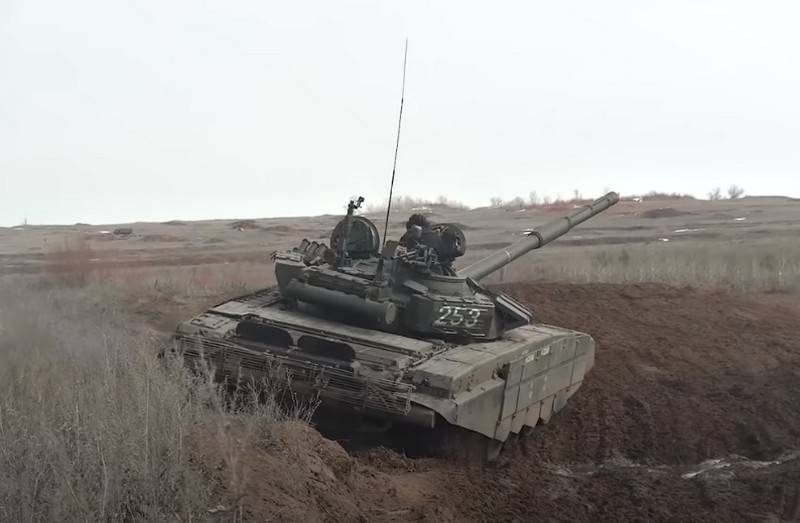 Russia is modernizing the Soviet armaments
tanks
T-72, bringing them to the modern level, while Poland has not been able to do anything with similar tanks for 30 years, instead of modernizing doing "powdering shit". This statement was made by the Polish general Waldemar Skrzypczak in an interview with the portal Kresy, writes RT.
According to the general, by the end of the year, the Russian army will receive more than 120 seriously modernized T-72B3M tanks, which also go into service with the Belarusian military. At the same time, for the past 30 years, the Polish military has only promised to modernize the T-72 tanks in service, but they can't offer anything, since Poland "has no potential."
This follows from the fact that the decisions that Russia applies at home are effective, among other things, on their potential Western front, that is, in Eastern Europe. The modernization of the T-72 is very deep and significantly strengthens the strengths of this tank. What we call modernization is essentially "dusting shit," as General Buk once said. This is no upgrade!
- emphasizes the former commander of the Polish ground forces, who himself is a tanker.
As a way out of this situation, the general proposes to conclude a contract for the assembly in Poland of foreign tanks, which in the future replaced the Soviet T-72s in the troops. As such a tank, Skshipchak suggests choosing the American Abrams and assembling 450-550 tanks at Polish enterprises.
You should definitely forget about the modernization of our T-72, because we will not carry it out. We are not able to conduct it in such a way that this tank fulfills the expectations of the army (...)
- he said.