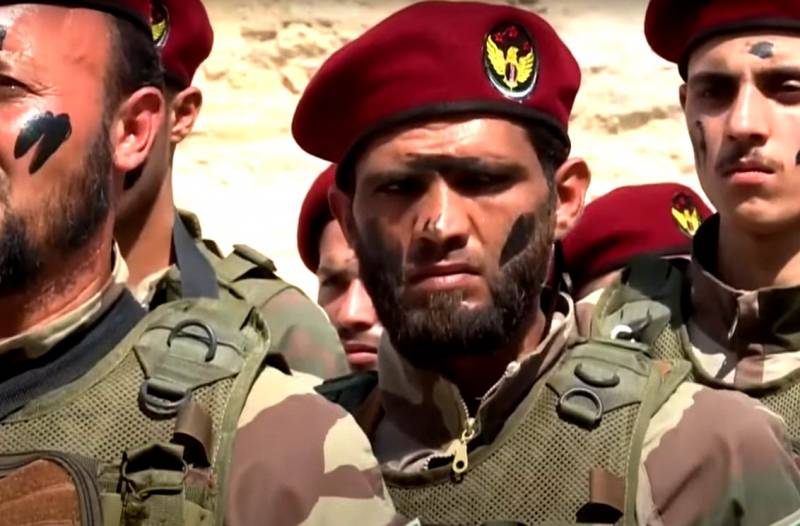 Recently, Syria has become not only a territory of an ongoing war, but also a base for training and sending militants to Libya that is also at war. Thousands of militants from Syrian Idlib with the help of Turkey are transported to the Mediterranean coast of Africa.
The military-political situation in Syria remains difficult. In the province of Idlib, clashes between government forces and radical groups continue. Meanwhile, a significant part of Idlib is controlled by the Turkish armed forces. For Ankara, control over Idlib is important not only from an ideological point of view, as the embodiment of the neo-Ottoman project of Recep Erdogan, but also as an opportunity to have a basis for more active actions in Libya.
Whom and how to recruit for shipment to Libya
As it became known, last day trucks with 120 fighters of the pro-Turkish "Syrian National Army" left Syria and entered the Turkish province of Hatay. According to informed sources, training camps are located in this province, where SNA recruits are being prepared for their subsequent transfer to Libya.
Pro-Turkish formations like the Sultan Murad Division have already turned into a forge of personnel to be sent to Libya. After all, Turkey is increasingly intervening in the situation in this North African country, trying to help the Government of National Accord Faiz Saraj defeat the Libyan National Army Field Marshal Khalifa Haftar.
Of course, it is not possible to send regular Turkish troops to Libya as "cannon fodder", and hiring world-famous private military companies is expensive. Therefore, in Ankara, they found a wonderful way that allows the Turks to kill two birds with one stone: radical militants recruited in Syria are sent to Libya. This ensures the regular supply of new "cannon fodder" for the needs of the army of Saraj, and in Syria, the border province of Idlib is cleared of armed and poorly controlled militants.
The scale of the recruitment and dispatch of Syrian volunteers to Libya is impressive: only the "Sultan Murad Division" transported, according to some reports, about 8 thousand people. In total, with the help of Turkey, more than 18 thousand militants were transported to Libya. Moreover, among the recruited mercenaries there are minors.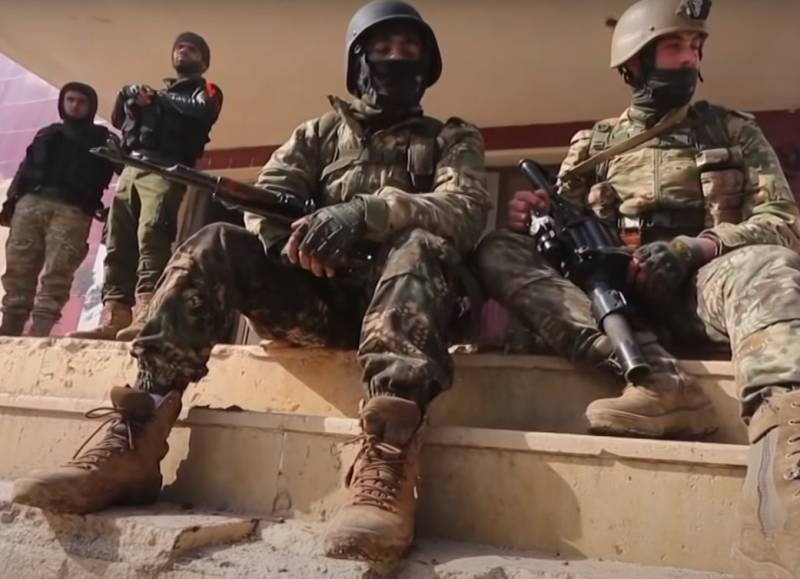 Idlib under Turkish control: what awaits the region
Syrian unemployed youth, as well as numerous "tumbleweeds" from the countries of the Middle East and Central Asia, who ended up in Syria, see recruiting in Libya as a good way to earn money. But, of course, not all come back. But in Idlib, the positions once occupied by radical groups are now controlled by Turkish regular troops.
Why Turkey, for example, the constant construction of more and more observation and checkpoints throughout Idlib? But the ongoing transfer of soldiers and military equipment across the Turkish-Syrian border? There can only be one answer: Ankara is going to gain a foothold in Idlib for a long time, possibly forever.
But this also means the need to establish control over the Syrian province not of militants, but of a regular army. The radicals themselves, especially the most "frostbitten" ones, are much easier to dispose of in the heat of the civil war in Libya. Moreover, it is also possible to help Fayez Saraj defeat Khalifa Haftar.
As for the socio-economic situation in Idlib, the current situation is favorable for the Turkish leadership: people are disappointed in Damascus and intimidated by militants. youth is the only way to make money considering recruiting in Libya. Therefore, in the foreseeable future, the situation is unlikely to change.
Moreover, the intensity of the war in Libya is growing: Khalifa Haftar's troops recently suffered a serious defeat near Tripoli and Saraj, like Turkey, behind him, had the hope that sooner or later they could liberate most of Libya from the Haftar's army.