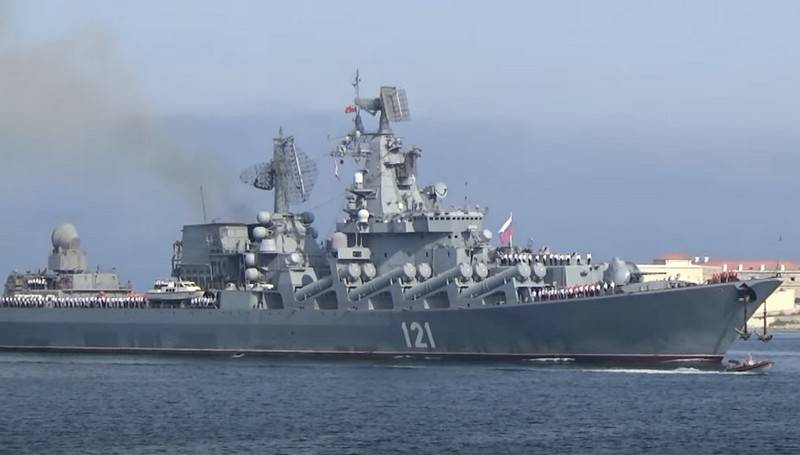 Completion of repair of the flagship of the Black Sea
fleet
Guards Order Nakhimov missile cruiser "Moscow" is scheduled for June 26. This was reported by the press service of the 13th ship repair plant in Sevastopol.
Now the cruiser is in the dock of the Sevastopol 13th Shipyard, where it was delivered on April 22 of this year after the repair and restoration of field readiness. At present, the plant's specialists carry out dock repair and maintenance of the ship.
The cruiser is now in the North Dock of Sevastopol. (...) Repair work is going according to plan. In accordance with it, the end of the dock repair is scheduled for June 26
- announced at the 13th shipyard.
As previously reported, the cruiser's full technical readiness will be restored by July this year, after which the "Moscow" will pass the required tests and at the end of summer will go to the Mediterranean Sea, where it will become part of the permanent group of the Russian Navy.
The previous time the cruiser was on a long hike from September 2015 to January 2016. The ship provided air defense from the sea direction of the Russian air base Khmeimim in Syria.
The cruiser "Moscow" was laid on the stocks of the Nikolaev shipbuilding plant named after the 61 communard in the 1976 year as the Slava missile cruiser, is the leading missile in the series of missile cruisers. Launched 27 July 1979 g., Was put into operation in 1983 year. Displacement - 11380 tons. It is equipped with 16 launchers of Vulkan missiles, artillery, air defense systems, torpedo tubes and depth-fire bombs.