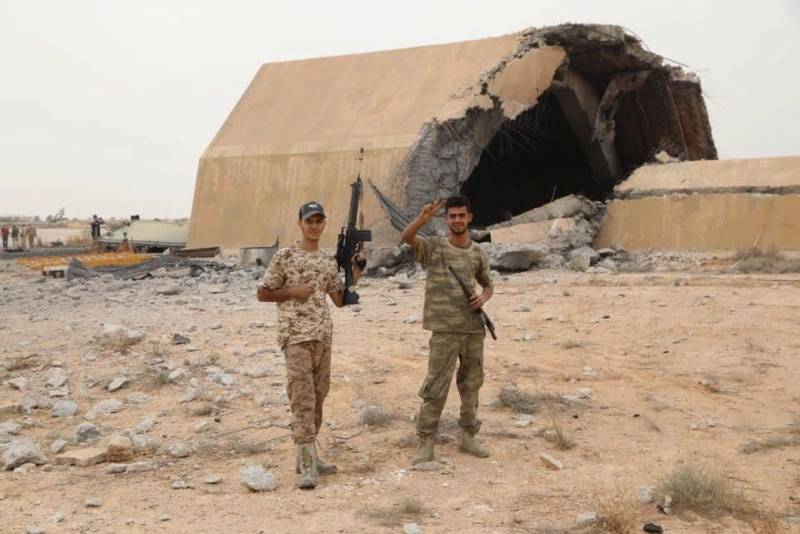 From Libya, information continues to come about the transition of Al-Vatiya airbase to the control of the forces of the so-called Government of National Accord. This government, led by Fayez Saraj, is considered legitimate by the United Nations. Recall that earlier the command of the PNS forces declared "a lightning assault on the putschists' positions (as the Libyan National Army is called in Tripoli - approx." Military Review ") after several days of shelling their positions."
If you take into account this statement of the officers of the PNS troops, then the final assault on Al-Vatiya cannot be called unexpected for the forces of Marshal Khalifa Haftar.
Today, reports come from the west of Libya that, with the support of Turkish forces, PNS troops regrouped and are trying to encircle the forces of the Libyan National Army. With the active support of Turkey, as well as with the support of pro-Turkish militants deployed from the north-west of the Syrian Arab Republic, the troops of Saraj took control of the cities of Al-Javsh, Badr and Tichi (Tiji). The threat of encirclement of Haftar forces is high.
Thus, it can be stated that Haftar's troops actually "overslept" the formation of the strike forces of their opponents, if at all they were going to conduct active battles after the proclamation by the Field Marshal of the transfer of power in the country "to the hands of the LNA". The formation of shock groups of the PNS and Turkish forces was carried out virtually in a semicircle in the region of Al-Vatiya and several settlements near the borders with Tunisia. In this regard, the question arises, what was the military intelligence of Khalifa Haftar doing at that moment?
If the PNS and the Turkish media claim that the operation was guaranteed by the use of UAV strike drills, another question arises: why did the Pantsir air defense missile system, which the United Arab Emirates put to Haft, were in the hangar during these attacks? Was it defective and undergoing repairs? Or were they not originally going to use it? And the use of other air defense systems in a single version in the middle of the desert is more than a strange decision, given the fact that these systems were destroyed or damaged by air and ground attacks.
In this regard, some experts believe that the surrender of Al-Vatiya along with the actual refusal to conduct full-fledged battles while possessing a large arsenal of effective
weapons
and military technology can speak either of the extremely low competence of Haftar officers, or of the presence in the command circles of forces at least sympathetic to the enemy.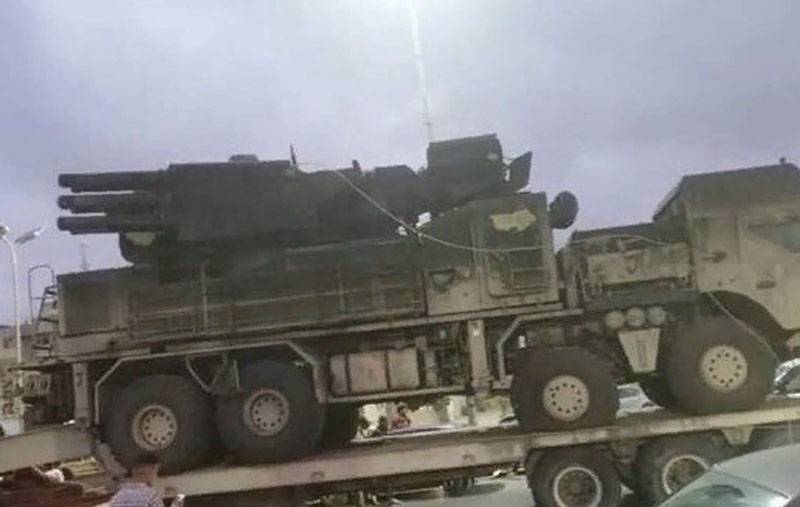 In the meantime, the trophy ZRPK "Shell" on the MAN chassis of the PNS was transported to Tripoli using an auto platform and transported through the city streets as a demonstration of its military success.