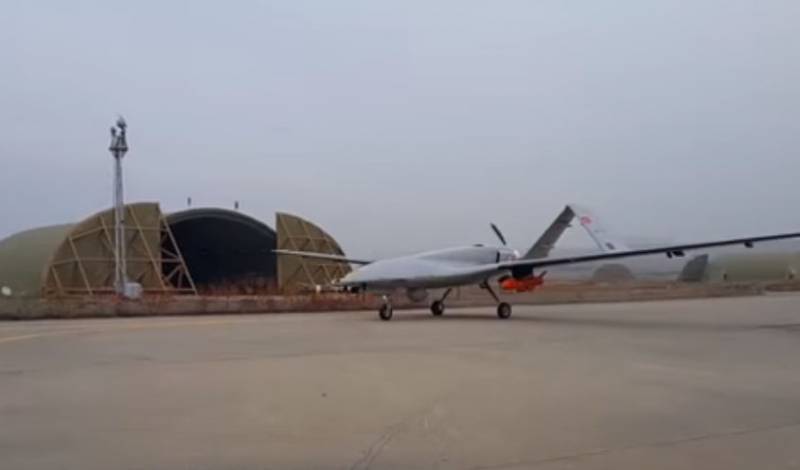 Turkish media outlets describe the defeat of the Libyan National Army (LNA) of Marshal Khalifa Haftar at Al-Vatiy Air Base, south of Tripoli. Turkish television reports say that the success of the operation against Haftar's troops is related to the use of funds
aviation
.
It is noted that shock drones were used to shell the LNA airbase from the air. Eyewitnesses report at least a dozen UAVs used. What exactly were these drones is not called. However, we can assume that we are talking about the Turkish UAV "Bayraktar". The Turkish military contingent in Libya previously lost several such unmanned aids. According to some reports, they were destroyed by the Pantsir ZRPK, delivered to the country from the United Arab Emirates. On the eve it became known that one of such complexes itself became a trophy of forces controlled by Fayez Saraj. In turn, Saraj in this war supports Ankara.
Turkish media say that aviation also attacked the forces of Khalifa Haftar retreating from Al-Vatiya. In particular, a convoy of VLA vehicles was fired at in the area of ​​the village of Tichi on the border with Tunisia.
Meanwhile, the Sarajah government said that "the putschists got what they deserve." According to the Libyan Prime Minister, "the territories that were illegally held by the putschists led by Haftar were liberated."
Recall that earlier in the media there was information about the transfer to Libyan territory not only of the militants from Syrian Idlib, who are suspected of being controlled by the Turkish special services, but also of soldiers of Turkish special forces. It was these forces that became the shock fist that attacked the LNA positions in Al-Vatiya after using unmanned aerial vehicles.