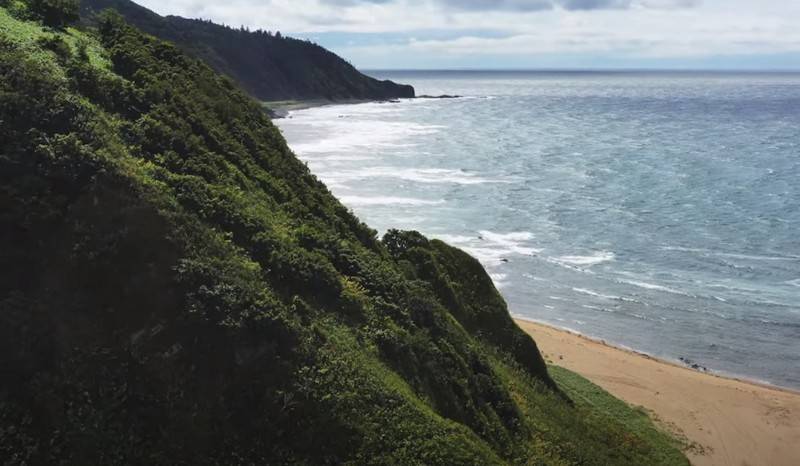 Tokyo again spoke of Japanese sovereignty over the "northern territories." According to the Kyodo agency, the Japanese government returned to the Blue Book of Diplomacy the wording on the ownership of the southern Kuril Islands.
At a meeting of the Japanese government, Japanese Foreign Minister Toshimitsu Motegi presented the annual report on the country's foreign policy, entitled "The Blue Book of Diplomacy." According to the agency, this year's document again appeared in a statement stating that the "northern territories", namely Kunashir, Iturup, Shikotan and Habomai, are "islands to which Japan's sovereignty extends."
The publication drew attention to the fact that this wording appeared due to the fact that last year in the document the statement about the belonging of the "four northern islands of Japan" was absent, although in 2018 it was in place. According to the news agency, this is due to Tokyo's attempt in 2019 to solve the territorial problem with Moscow by concluding a peace treaty using a "milder formulation" for this. However, the replacement did not bring anything and negotiations again reached an impasse, after which a decision was made to return the wording "on the sovereignty of Japan over the southern Kuril Islands."
Recall that Japan claims four islands of the southern Kuril Islands, claiming that Russia owns them illegally. In Tokyo, the return of these islands is the main condition for concluding a peace treaty. Moscow, in turn, declares that Russia's sovereignty over the islands is not in doubt, and in order to conclude a peace treaty in Japan, it is necessary to recognize the results of World War II, including the ownership of the Russian islands.