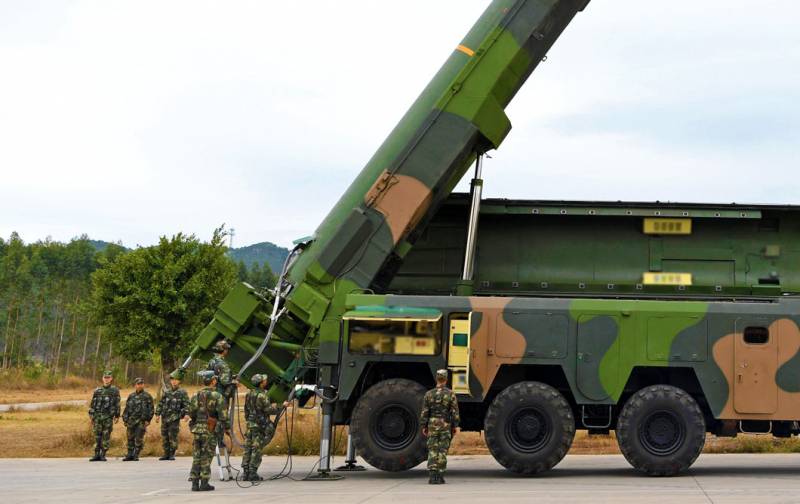 A council on national security and defense is convening in China to discuss issues of military spending. Today, China is in second place (after the United States) in the world in terms of the military budget. In 2019, the PRC's military budget amounted to (in terms of US currency) about $ 177 billion. At the same time, it was increased by about 7,5%. And in 2017 and 2018, the budget growth of the military departments was 7 and 8,1 percent, respectively.
Now in Beijing they say that it is necessary to reconsider in some way the parameters of expenditures for the defense industry. The reason for this review was the economic problems associated with the pandemic and quarantine measures.
The Ministry of Defense of China notes that military spending should continue to grow. However, the growth will be adjusted in the direction of reducing its pace. The main task of the Treasury and law enforcement agencies, however, is to coordinate the military budget at a level that would correspond to 2% of the country's GDP.
At the same time, there are politicians in China who believe that it is no longer worth talking about an increase in the military budget this year. At the same time, the reference goes to the fundamental principle that has been operating in China over the past years: synchronizing the growth of the country's military budget expenditures with the growth of the economy. In other words, the military budget will be adjusted as it will correspond to the adjustment of the entire economic system of China.
Scheme of China's military spending growth since 2010 (in billions of yuan):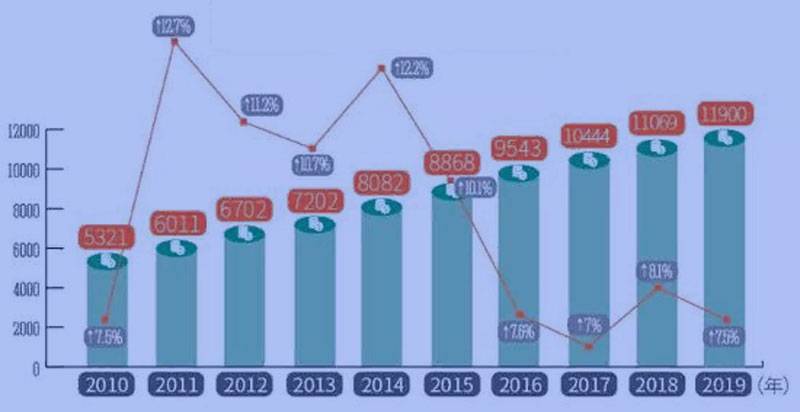 According to this graph, it has been seen that the military budget of the PRC has more than doubled since 2010.
Sina explains the situation with such significant growth:
The ruling elites of the United States no longer hide their hostility towards China. They have become unprecedentedly insane. Over the past few years, China has needed to build up its military power to deter the United States.
At the same time, China notes that now the military budget amounts to about 1,2% of the PRC's GDP, which is lower than the figures in the USA, as well as below the figures required by Washington for its "NATO allies" (the value for the alliance countries is 2%). Thus, China is going to continue to increase its military spending.