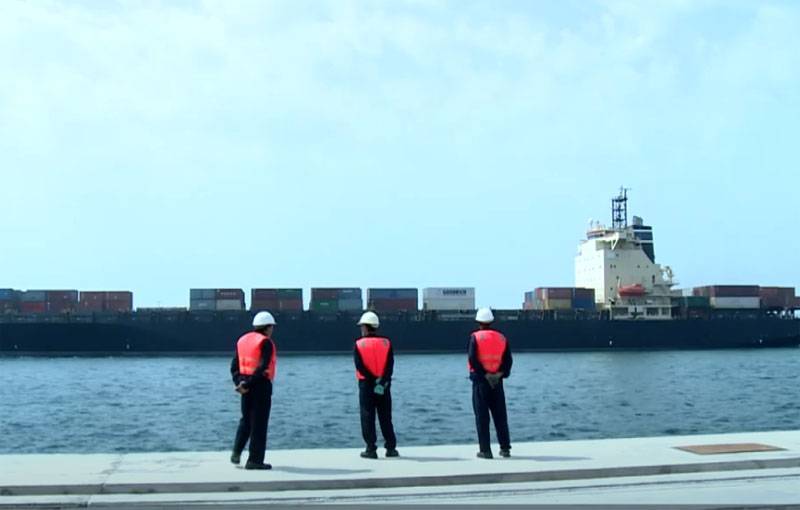 It became known that the cause of the suddenly interrupted May 9 traffic flow in the Iranian port of Shahid Rajay was a cyber attack. It is reported by the American newspaper Washington Post.
According to American journalists, the activity of the Iranian port, located at the entrance to the Strait of Hormuz, was almost completely paralyzed by failures in the computer system for servicing port infrastructure. The cyberattack was aimed at the entire Iranian port management system, however, as they say in Iran itself, in the end, the attackers could not do this. However, the port of Shahid Rajay suffered from a cyberattack, effectively losing the control of loading and unloading ships for several hours.
The American publication reports that the attack was carried out by Israel, which in turn was a response to the cyber attack of the Israeli water supply system.
WP with reference to an unnamed expert:
The Israeli attack can be considered very effective. The damage to the port turned out to be much more impressive than it was originally reported in the Iranian port authority.
Additional evidence of the damage caused to the Iranian port by Israel are satellite images, which show long traffic jams from vehicles at the entrance to the territory of Shahid Rajaya.
In Israel, a cyber attack against an Iranian target has not been commented on.
Recall that earlier the country's nuclear research infrastructure was previously subjected to cyber attacks in Iran.
A few comments from WP readers:
This is a great attack when the attackers do not know exactly who actually attacked them. But Israel, I think, still left a "visiting card."
Iran is dangerous. That is why we are holding him back.