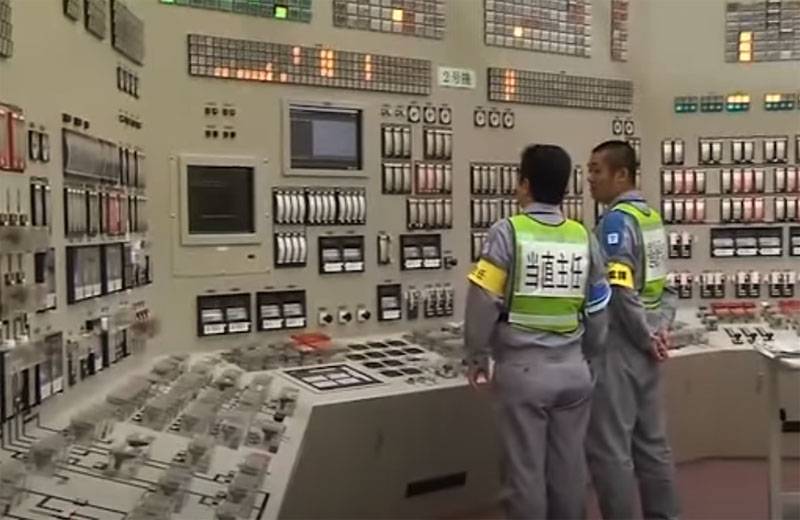 In Japan, it was planned to shut down the nuclear reactor at the 2nd unit of the Sendai NPP located on the island of Kyushu off the coast of the Yellow Sea (south of the country). In Japan itself, increased attention is riveted to this power plant due to the fact that it became the first nuclear power plant in the country to be launched after the accident at the Fukushima-1 nuclear power plant.
The Kyushu Electric Power company serving the Sendai nuclear power plant announced that the reactor would be shut down on May 20. The period during which EB No. 2 will not work at a nuclear power plant will be at least 8 months. And this despite the fact that the second power unit resumed its activities in full only 4 months ago.
So what is the reason for the repeated shutdown of the 890 MW reactor?
The aforementioned company reports that no measures have been taken at the station to counter-terrorism protect the reactor. These measures had to be taken before May 20. But did not have time ...
In connection with the operating schedule of nuclear power plants, failure to comply with anti-terrorism safety requirements leads to the need to suspend the operation of the power unit, station.
The regulations for the operation of nuclear power plants in Japan say that station operators must use emergency control equipment that can remotely prevent reflow in the work area and the release of radioactive substances in the event of major accidents, including when an airplane falls into a reactor or when a terrorist act is carried out.
At present, Japan operates 6 nuclear reactors at nuclear power plants, including the mentioned reactor of the 2nd unit of Sendai NPP.
The total capacity of their generation is 6480 MW, which is only 20% of the total capacity of possible generation by the country's nuclear power plants.
By shutting down a reactor is understood its transfer to a non-generating mode.
It should be recalled that initially Sendai NPPs were not going to return to operation after the Fukushima accident. However, the authorities of Kagoshima Prefecture decided to return the plant to work, arguing that the complicated economic situation and rising energy prices. Authorities in the prefecture noted that the electricity generated by burning LNG brought to the country costs about 35% more than that generated by nuclear power plants.