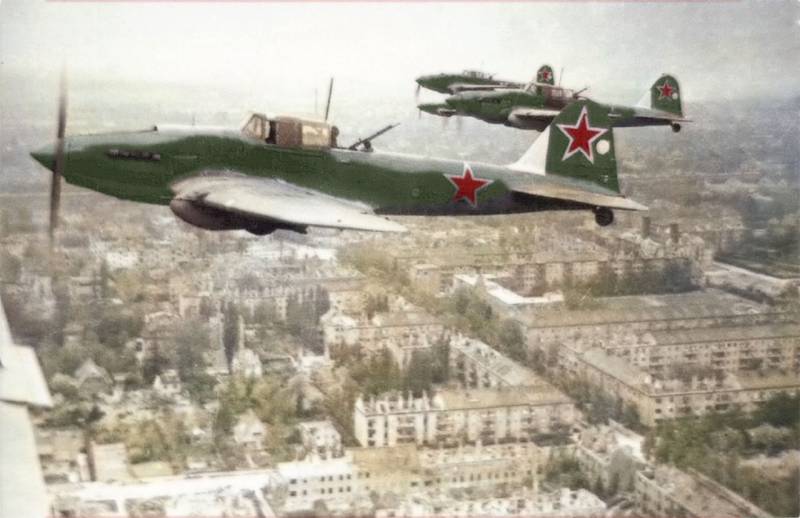 The poster of the Chinese digital giant Huawei, which decided to visualize under what blows it has to carry out its activities today, is being discussed on the network. The poster shows the Soviet combat aircraft Il-2.
The peculiarity of this photo is that the attack aircraft literally riddled with ammunition of the enemy, but, despite this, he continues his flight.
The Chinese company added its inscription on this poster:
Without scars there will be no rough skin and strong muscles. Heroes always went through difficulties.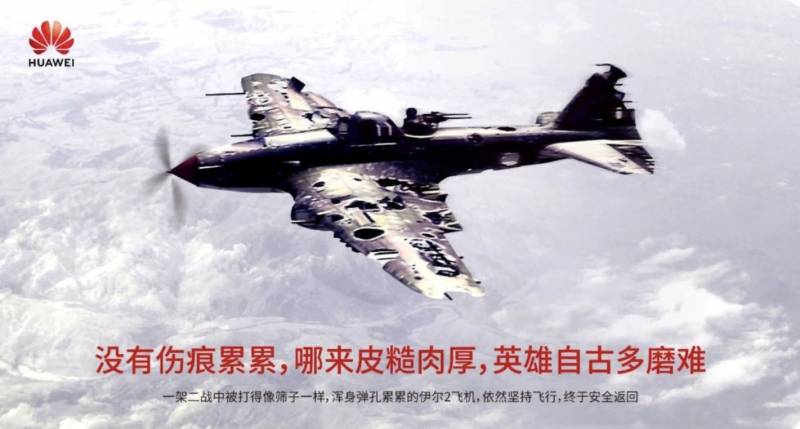 Thus, Huawei is hinting at US sanctions pressure, under which the company has been lately. The United States is doing everything to eliminate its Chinese competitor in the global digital technology market. And this is done in the format of unfair competition, when they try to connect the so-called economic and administrative resource to the matter.
The other day it became known that the United States is trying to interfere with the supply of chips for Huawei. Beijing replied that if Washington goes to such artificial restrictions, then China will be forced to act symmetrically. American, Apple, Qualcomm and Cisco may be subject to restrictions.
Returning to the comparison with the aircraft, which the Chinese manufacturers of high-tech devices depicted on their poster. IL-2 was created in OKB-240 under the leadership of Sergei Ilyushin. It is the most massive aircraft not only among attack aircraft, but also in
stories
combat
aviation
generally. It was produced during the years of World War II - from 1941 to 1945. During this time, almost 36 thousand IL-2 attack aircraft were built by factories.
Considering the fact that Hitler troops and their allies tried to shoot down the Soviet IL-2 during the Second World War, the image of the damaged attack aircraft used by the Chinese company eloquently indicates how exactly American sanctions are considered in modern China.
Comments on the network:
Huawei has made good public relations in the international market.
But China is openly telling the United States how it perceives them today.