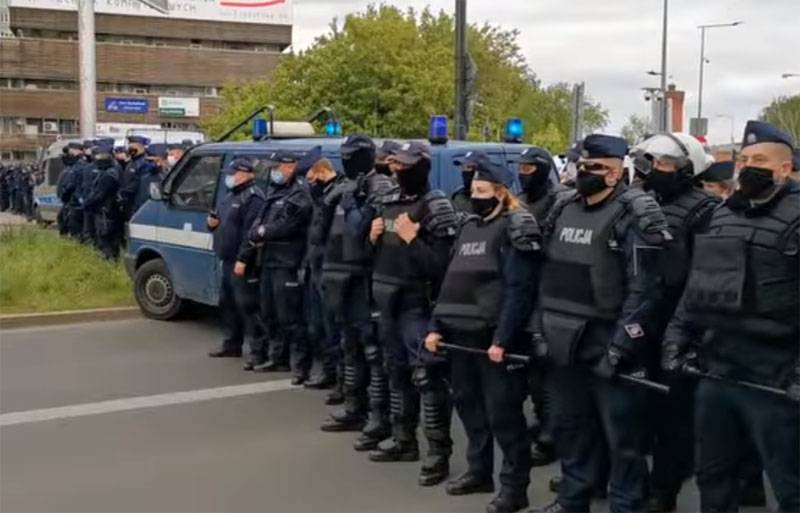 With rubber truncheons on the legs and torso, hands behind his back. Tear gas - in the eyes.
In such a tough version, the Polish police acted, dispersing the protests, which were mainly attended by small businesses. The protesters asked the authorities to clarify when their business will be quarantined and what real measures Warsaw intends to provide to support small businesses.
As such, a conversation with the authorities did not work.
Law enforcement officers were ordered to act as harshly as possible. Dozens of people in Warsaw were arrested. Many participants received injuries, abrasions, chemical burns to the mucous membranes of the eyes and respiratory organs.
It is noteworthy how ordinary Poles react to dispersal of a protest rally of entrepreneurs. Present a few comments:
On what basis does this "police" work like this? The real police are obliged to protect citizens, and it attacks the defenseless. Who allowed her that?

Is this the police? People went out to protest for their work, for bread for their families and children, and they almost kill them. The crime!
Entrepreneurs today hold almost the entire economy of the country, the country itself. Do they even understand that?
I do not exclude that there were provocations. But, seeing what is happening in the Sejm, can one be surprised at people who are ready to give free rein to their emotions? Therefore, they took to the streets. The nation sees the fish rots from the head.

They (the authorities) do not want to understand that in any case there are more citizens than police officers. If Poland wakes up, they will have to tight.
Why is everyone blocked? The protest was agreed upon, legal!