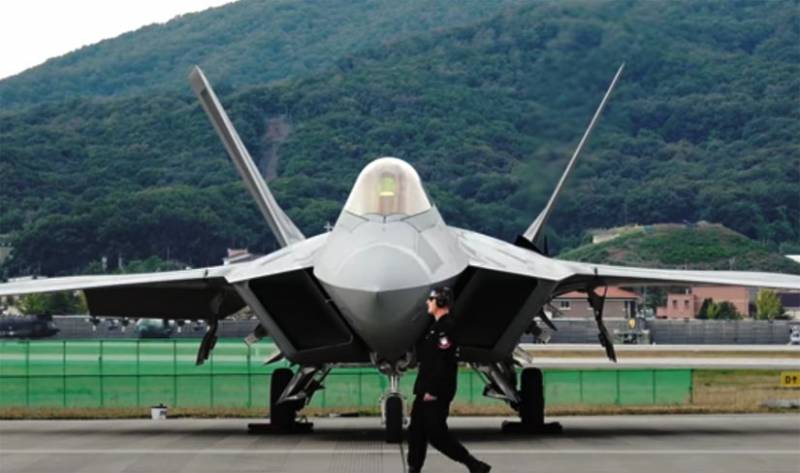 In the US, the study of the situation related to the accident that happened the other day with a fifth-generation fighter F-5 is ongoing. Recall that the plane crashed on Friday in the area
aviation
US Air Force Base Eglin. He made a planned flight in the sky over Florida, and at one point the pilot reported a loss of control, after which he was forced to eject.
The US Air Force press service notes that the accident with the F-22 "will not affect the combat readiness of the 325th fighter wing of the Eglin air base."
Meanwhile, a related topic is being discussed in the United States. We are talking about the fact that not one of the photographers (photo bloggers) was able to publish pictures from the crash site of a combat aircraft. It is noted that the network is flooded with videos that have nothing to do with what happened in the United States on Friday (May 15). In the American segment of social networks, they ask themselves why there are no confirmed photographs and more specific data on the possible causes of the F-22 accident.
One of the comments:
Typically, the agency was more open in terms of providing information about such incidents with military aircraft.
American television came out with a report reporting that reporters were not able to find out the name of the pilot who piloted the 5th generation fighter over Florida. It was noted that he is in the 96th medical center, which belongs to the very Eglin air base.
Meanwhile, the Pentagon is urging not to dramatize the situation, noting that the F-22 fell in a forest about 19 km from Eglin air base. The terrain can not be called easily accessible, in addition, it was cordoned off by the National Guard immediately after the news of the fall of the fighter. That is why the US photo bloggers simply did not have the operational ability to take and post pictures from that very place.
A video is published on the network that supposedly corresponds to the site of the fall of the F-22 and the landing of the ejected pilot.
How reliable it is remains a question.