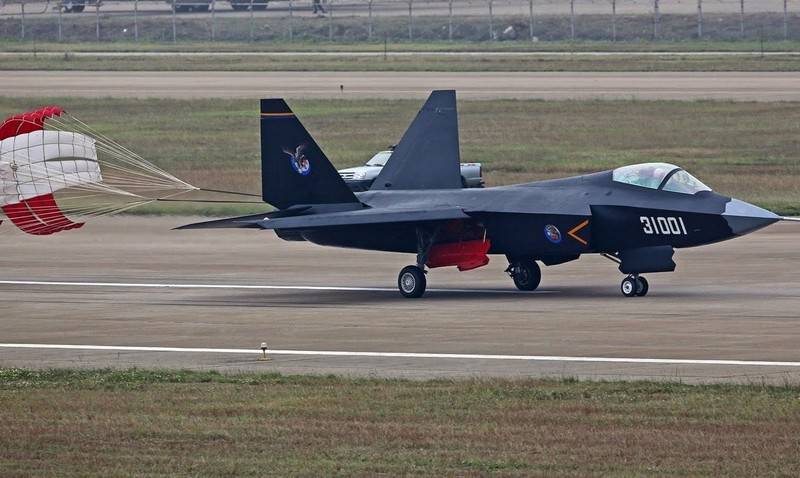 The fifth-generation Chinese latest fighter Shenyang FC-31, designed for export, can be adopted by the PLA. As the portal zona-militar.com reported, the developers introduced the FC-31 in the traditional color of the Chinese combat
aviation
.
The publication of the FC-31 photograph in the PLA color caused fierce debate about the fate of the aircraft, which is predicted to be adopted by the PLA or the Air Force or Navy. Moreover, the Weihutang military program of the state channel China Televisión central (CCTV) reported that ultimately the aircraft, originally created for export, will go into service with the PLA.
The existence of another Chinese fifth-generation fighter project became known back in 2011, when a photograph of an unknown aircraft with the designation "F-60" was freely available. The aircraft was shown to the general public in 2012 at the AirShow China exhibition in Zhuhai. Then it became known that the project is being developed by Shenyang Aircraft Corporation under the name FC-31. The car was assigned to the fifth generation fighter, and it had to solve a wide range of combat missions to destroy air and ground targets.
The first prototype FC-31 took off in 2012, in 2016 the second prototype joined it. In 2018, information appeared that on the basis of the FC-31 a decked version of the fighter will be developed, but the land version will only be exported and will not be adopted by the PLA.
Currently, two flight prototypes and one for ground testing have been built.
In early 2019, military experts said that China managed to create a copy of the American F-35 fighter, which differs from the original only in the presence of two engines. At the same time, experts expressed doubt that the Chinese engineers managed to preserve all the qualities of the F-35 in their aircraft, including stealth technology. However, the opinion was expressed that this model of the aircraft may well suit the poor countries that do not have enough funds to buy the F-35.
You can read more about FC-31 in the material of the Military Review:
"Fifth generation fighter Shenyang FC-31. Initiative development for the fleet and export"