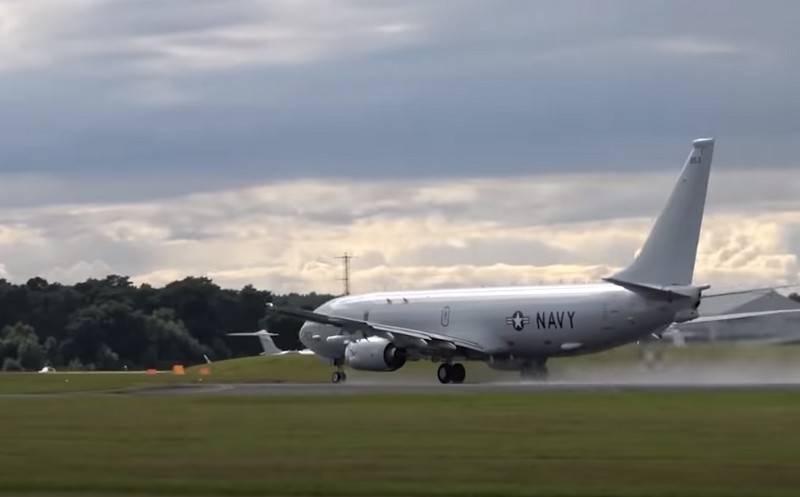 The United States Navy received another anti-submarine aircraft. According to the portal janes.com, on May 15, 2020, Boeing transferred the 100th P-8A Poseidon to the United States Navy.
After the transfer of the new aircraft to the command of the U.S. Navy, they said that today they are armed with the American
fleet
There are 94 P-8A Poseidon anti-submarine aircraft operating on duty in various regions of the world, another 6 aircraft are used as test aircraft for testing various new products. However, by the end of the year, according to the plans of the Navy, there will already be 100 Poseidons on operational duty.
The start of the assembly of the 100th P-8A Poseidon aircraft for the U.S. Navy at Boeing was announced in April 2018.
P-8A Poseidon - a new generation patrol anti-submarine aircraft, created on the basis of the Boeing 737-800 passenger airliner. The aircraft is equipped with an AN / APS-137D (V) 5 airborne radar station and the AN / APY-10 radio intelligence system. In the internal compartment of the armament there are sonar buoys designed to detect submarines at great depths, free-falling and depth bombs, as well as Mark 54 torpedoes. Sidewinder air-to-air missiles (designed to protect the aircraft themselves) can also be mounted on the outer pylons of the aircraft and anti-ship missiles Harpoon.
In February this year, plans were announced for the U.S. Navy to rearm the P-8A Poseidon. The aircraft will be armed with LRASM anti-ship missiles, JDAM smart bombs, Quickstrike bottom mines, GBU-39 guided high-precision bomb, BRU-55 bomb holder and MALD bait to protect the aircraft from anti-aircraft systems.