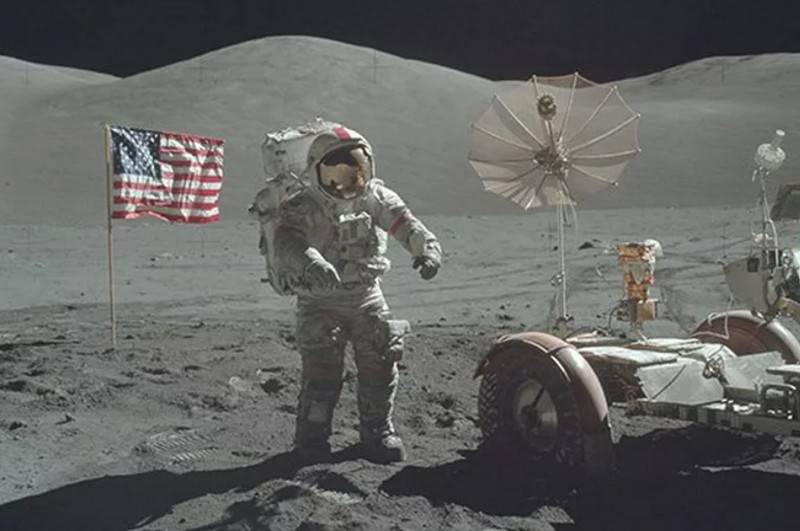 Some media reports that the United States does not intend to invite Russia to exploit and extract minerals on the moon are not entirely correct. This was stated by the acting NASA Deputy Director for International Affairs Michael Gold.
Speaking at a briefing for foreign journalists, Gold, answering a question from a TASS correspondent about the possibility of concluding an agreement between the countries on the exploration of the Moon, answered in the affirmative. According to him, Washington considers Russia as one of the main partners in the development of the Earth's natural satellite, while Russia "in many respects" is already a partner of the United States, having signed the Space Treaty in 1967.
Another step towards the conclusion of an agreement between Moscow and Washington within the framework of the proposed by the American side "Artemis Accords" (Artemis Accords) for the exploration of the moon, according to Gold, could be the participation of Russia in the creation of the moonway station Gateway together with the USA.
If we pay attention to cooperation with Russia in the framework of the Artemis program, then I expect a lot from this. It can be built around the Gateway project (...) This may be the first step towards the conclusion of the "Artemis Agreements", because Russia has already expressed interest in participating in the Gateway program
- he said.
In turn, Roskosmos announced its readiness for negotiations with NASA on the exploration of the moon, calling it another factor in establishing closer interaction between Russia and the United States.
The "Artemis Accords" published by NASA on Friday, May 15, will be a series of bilateral agreements between the United States and partner countries for the exploration of the moon, including mining. The basis of the agreement will be, to a large extent, the principles of the 1967 Outer Space Treaty.
Earlier, Reuters reported that the United States is preparing a new agreement on the extraction of minerals on the moon, but Russia's participation in this project is not provided, because the Pentagon, which considers Russia as an adversary in space, is opposed.