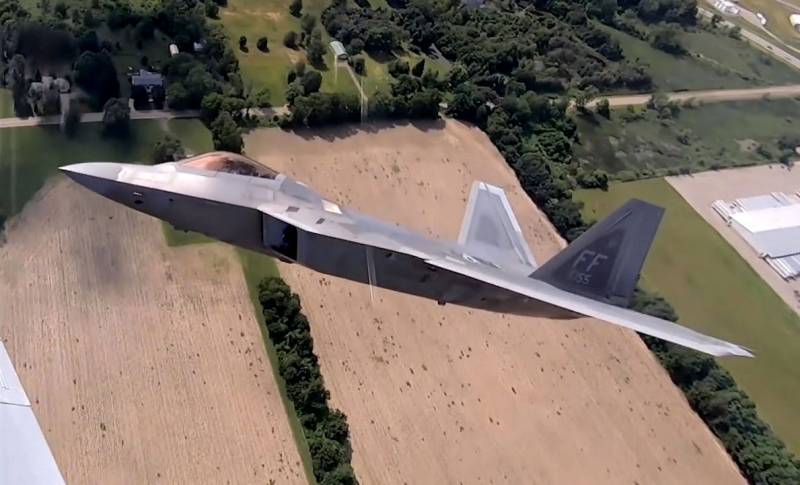 In the United States, some details were told about the fall of the fifth-generation fighter F-22. Initially, the information was not confirmed, appearing in the accounts of social networks. After some time, the material was confirmed by representatives of the Eglin military base and the US Air Force press service.
According to recent reports, the F-22 Raptor fighter performed a training flight in the airspace of the state of Florida. At one point, the aircraft, as stated, "became uncontrollable." The pilot had to request permission to bail out.
After the bailout, the pilot was discovered and taken to one of Florida's hospitals. His condition is not currently reported.
In social networks, meanwhile, information appeared that the flight was a training session before a demonstration air show.
To clarify all the details and causes of the accident in the United States, a special expert group was formed, including representatives of the command of the military base.
The fighter was part of the 43rd squadron. It is based on the Eglin Air Force Base.
At the same time, the network began to publish footage from the car DVR, which showed the bailout of the pilot. But those shots had nothing to do with what happened in Florida with a fifth-generation fighter.
There are such frames:
【美军一架F22坠毁飞行员跳伞】当地时间2020年5月15日星期五上午,美国空军一架F-22"猛禽"战斗机在参加F-35A和T-38编队飞越佛罗里州上空时发生坠毁事故,这是"美国坚强行动"飞行活动的一部分,坠机事件发生后,佛罗里达州空中编队飞行活动被取消—转自微博 pic.twitter.com/uVewLWsvkm

- Dominic Sun (@_Kessikbayev_) May 2, 2017
How directly they relate to the incident with the F-22, has not yet been reported.