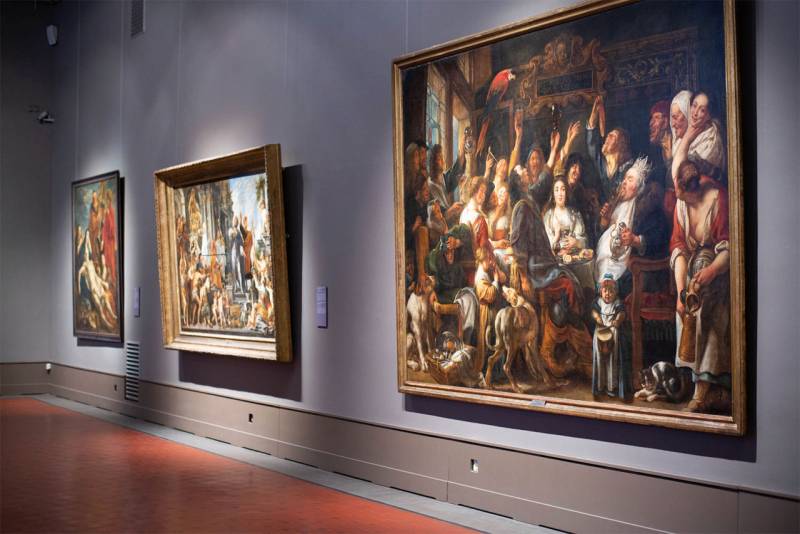 From the territory of Ukraine there are reports that Kiev decided to expand sanctions against Russia. It is known that the decree on the imposition of sanctions was signed by President of Ukraine Vladimir Zelensky. Moreover, the new sanctions package has already managed to raise questions from many in Ukraine itself.
It turns out that new Ukrainian sanctions have been imposed on scientific and socio-cultural institutions and organizations. This is a special precedent, which once again emphasizes the level of anti-Russian sentiment in the Ukrainian elites.
Whether these elites themselves thought of writing such a law or not is an open question. But the fact remains that the universities, scientific communities, and even museums of the Russian Federation were sanctioned.
So, in the list of sanctions, which are introduced for 3 years with the possibility of extension, there are, for example, such objects, organizations and institutions: the State Hermitage of Russia, Moscow State University named after M.V. Lomonosov, SPC paleoethnological research, Russian Geographical Society, Tula Pedagogical University named after L.N. Tolstoy, Southern Regional Center for Archaeological Research (Krasnodar), State Pushkin Museum of Fine Arts (Pushkin Museum), etc.
Zelensky after a meeting with members of the National Security and Defense Council imposed sanctions by registering "freezing" the accounts of the organizations listed on the list, canceling official visits, suspending Ukraine's financial obligations to them, etc.
After this decision of the Ukrainian authorities, it can be stated that this state continues to slide into the pit, not only politically, but also socio-culturally. The imposition of sanctions against museums, research centers and universities today is a crime in the first place against its own people, its own
history
.
As they joked bitterly in Ukraine itself: "Well, why didn't the Russian archeology center please us? "Perhaps it is interfering with building an evidence base for ancient Blacks to dig out the Black Sea."
A few comments in the Ukrainian segment of social networks:
Will I be added to the lists of Gerashchenko's site now? I was in the Hermitage
It's good that they don't know how many museums and universities are in Russia
And the diplomas of all our citizens who studied at Moscow State University are now being canceled, did I understand the sanctions correctly?