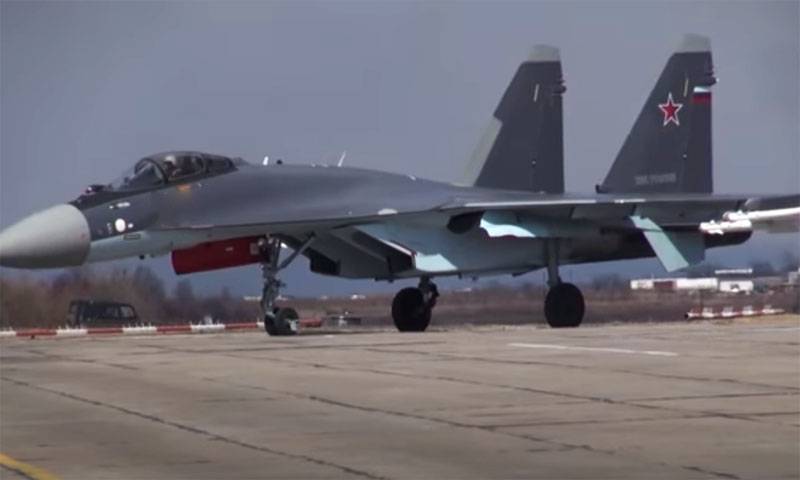 It is reported that production of aircraft of the 4 ++ Su-35 generation has been launched as part of the implementation of the contract for their export. Komsomolsk-on-Amur plant will build fighters for Egypt.
About this with reference to an unnamed source reports the news agency
TASS
.
The first batch of combat vehicles, according to some reports, was supposed to go to Egypt this year, but a pandemic intervened in the process. Dates have to be shifted, including the timing of the production of the Su-35. At the moment, specific dates for the implementation of the Russian-Egyptian contract are not reported.
Recall that it was signed in 2018. He implies the supply of several dozen military vehicles. According to unconfirmed reports, the total amount of the previously concluded contract is about 2 billion US dollars.
It is important to note that previously Washington threatened the Egyptian side with the implementation of the CAATSA sanctions package because of military-technical cooperation with the Russian Federation. The package implies the introduction of various kinds of restrictive measures, including economic measures. In Russia, it was believed that the United States was thus trying to convince Egypt of the "need" to acquire American fighters instead of Russian ones.
Russia and Egypt also have an agreement on the supply of helicopters for universal landing ships of the Mistral type. These are the very ships that France built for Russia at one time, but, supporting sanctions, decided to cancel the deal by returning the money. Ships bought Egypt. Now he is making an air wing formation.