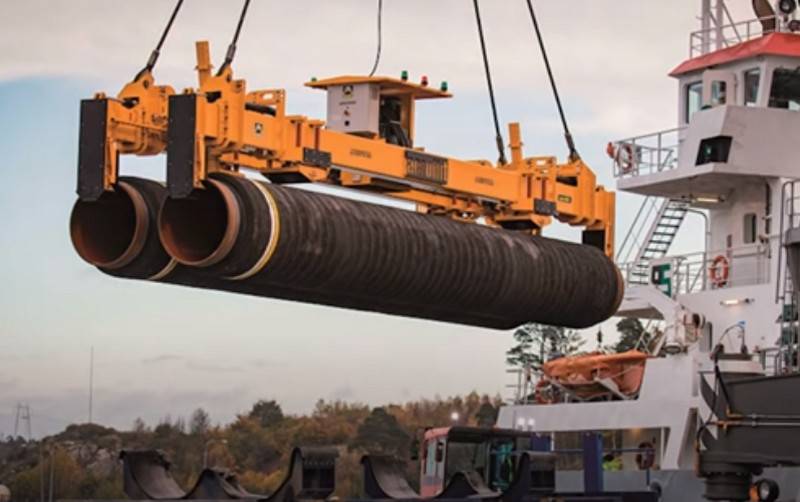 In the event that Russia completes the Nord Stream-2 gas pipeline, the United States will impose sanctions that were passed in December last year. This was stated by Texas Senator Ted Cruz, writes the Atlantic Council.
According to the American politician, the sanctions on the gas pipeline have already been approved and in their wording there are no exceptions or interpretations. Cruz emphasized that it doesn't matter how the pipeline will be completed, if it is put into operation, the Russian company Gazprom and other involved individuals and legal entities will be subject to sanctions.
If Gazprom uses the Akademik Chersky vessel to complete construction, the US President is required to impose sanctions
- said Cruz.
Earlier it was reported that the Russian pipe-laying vessel Akademik Chersky arrived at the German port of Mukran, where the logistics center for the construction of SP-2 is located. Currently, the vessel is loading the pipes necessary to complete the construction of the gas pipeline. Also in the port of Mukran is the Russian pipe-laying barge Fortuna.
According to available information, Gazprom needs to complete a little more than 130 km of the gas pipeline. In the case of using the ship "Akademik Chersky" construction can be completed before the end of this year.
Recall that in December 2019, the United States imposed sanctions against companies involved in the construction of the pipeline. They suggest a ban on entry into the United States and freezing of assets in the United States of persons involved in the "sale, lease, provision or assistance in providing" ships for laying Russian pipelines at sea at a depth of 30 meters. After that, the pipe-laying ships of the Swiss company Allseas left the Baltic Sea, fearing sanctions.