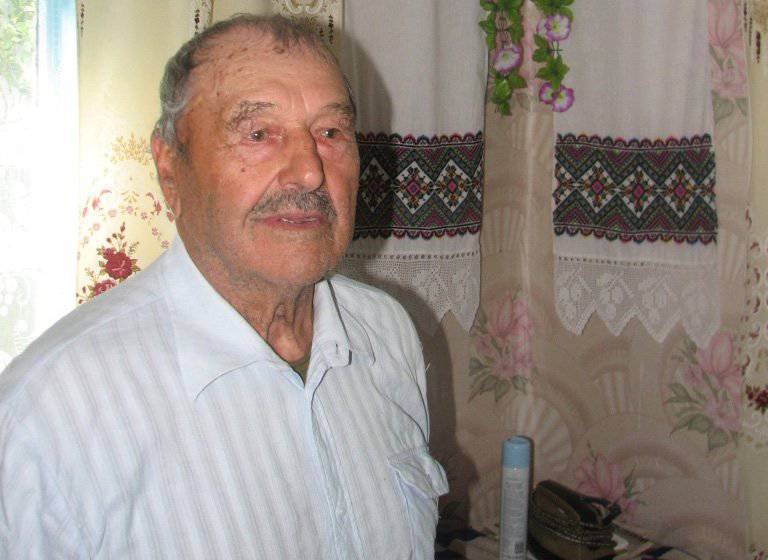 The Prosecutor General's Office of Poland opened a criminal case "on the facts of crimes against the Polish people." In this connection, the Ukrainian prosecutor's office questioned the UPA veteran Stepan Bakunts.
The basis for such investigative actions were the studies of the Polish historian Grzegorz Motyki, in which he accused the UPA section of Grigori Peregiyanka, Korobya, in the liquidation of the Polish colony of Parosl nearby. Antonovka in the Sarnensky district of the Rivne region, the nationalist public organization of the followers of the "Bulbovtsev" reports (UPA under the leadership of Bulba-Borovets was in ideological disagreements with the OUN-UPA Stepan Bandera and even opposed to her - Ed.)
Nationalists said that all the "fantasies" of the Hoes were allegedly dispelled by Ukrainian historians. Thus, the charges of the "Box" in his attack on the colony of Paroslya, based on the words "Poles'e Sich," are based on an extract of interrogation in the dungeons of the NKVD rebel Peter Vasilenko.
In particular, Vasilenko reported: "Our hundred under the command of Korzyuk Fyodor from the Volyn region nicknamed" Kora "destroyed two villages near 300 yards (burned) - the village of Galy and the village of Parosla in the Vladimiretsky district of the Rivne region. cut and chopped) ". (Gda State Security Service of Ukraine, F. 13, sp. 1020, l. 204.)
The publication writes that no further details of that crime are stated. Therefore, the nationalists suggest that Parosl was the target of an attack by the NKVD sabotage detachment, along with the local red partisans.
"It is now known that at the end of 1942, at the beginning of 1943, even the NKVD in its dispatches to Moscow distinguished Bulbovtsy and Bandera from criminal gangs of" sikirnikov, "whose aim was banal robbery. Later, Soviet and Polish The propaganda called the fellows "Bandera", and that more primitino - "Bulbivs!" Although today it is certain that Taras Bulba-Borovets was a consistent opponent of any confrontation with the Poles, and even in his appeals he condemned the Bandera partisans for being was involved in this confrontation ", - writes on its website public organization.
Recall that Ukrainian nationalist historians often use the mythology of the NKVD officers dressed as insurgents who were making ethnic Poles in order to discredit the Ukrainian nationalist movement.