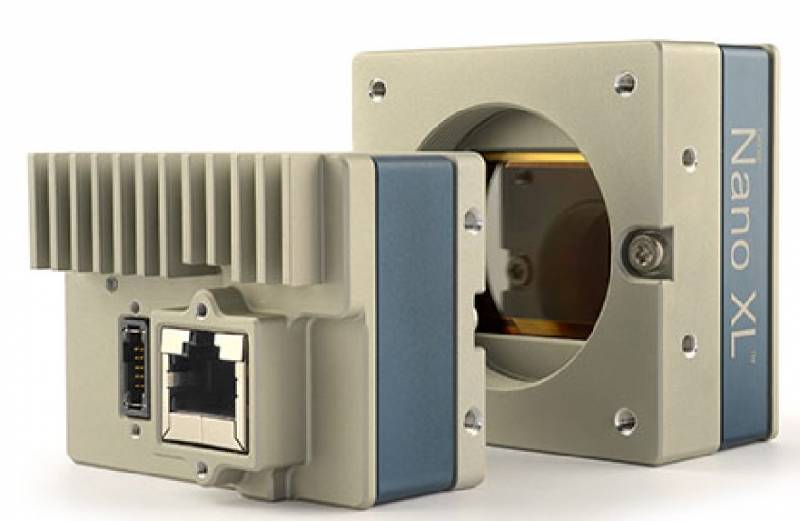 Teledyne DALSA introduced cameras with a GigE Vision interface based on 45M, 30M and 20M monochrome and color sensors. This manufacturer is considered the world leader in machine vision.
Teledyne DALSA released the Genie Nano 5G series, which included the M / C4500, M / C5400 and M / C8100 video cameras. The main advantages of the new cameras is the low price and ease of use. They are specifically designed for applications where high speed data capture and transmission are required.
It is assumed that the cameras will be used for monitoring in the manufacture of electronics, industrial metrology, aerial photography and other fields.
The new models replaced the discontinued KAI CCD sensors with improved high-resolution XGS sensors. They provide high performance and excellent image quality during optical inspection.
Now the company is able to provide its customers with shooting with a resolution of 3 to 45 megapixels.
The Genie Nano 5G 45M camera manages to transmit images at a speed of 15 frames per second, while maintaining full resolution.
The new Teledyne DALSA camcorders have compact dimensions: 5,9x5,9 cm.