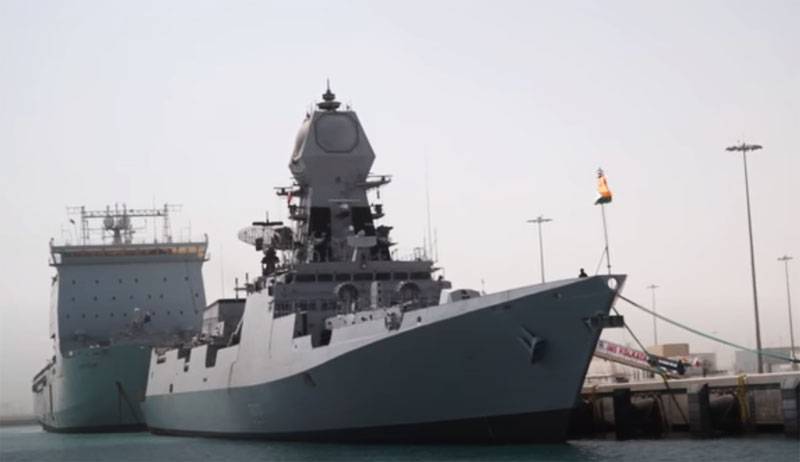 The Indian media published material that describes the prospects of the Indian Navy. It is stated that by 2030 the Indian fleet will become the third in the number of warships and their displacement in the world, bypassing including the Russian one. Not only that, it is argued that in terms of the number of aircraft carriers, India can bypass China in 2030 and become second in the world after the United States Navy.
Statements of this nature did not find unequivocal support even within India itself. In particular, it is noted that for the country's Navy to take 3rd place in the world, Indian shipyards in the coming years should be literally "inundated" with orders for the construction of surface ships and submarines. Additionally, it is pointed out that in this case, the Indian Navy can be in the top three only if practically no new equipment is built for other navies in other countries.
Today, the Indian Navy includes one active aircraft carrier - Vikramaditya. This, as you know, is the former Admiral Gorshkov. Another aircraft carrier continues to be built.
The submarine fleet consists of 15 (according to other sources - 16) submarines, most of which are related to project 877EM (development of the Halibut project) of diesel-electric submarines.
The Indian Navy has 11 destroyers, 15 frigates, two Karmot type corvettes (INS Karmot and INS Kadmat), and 12 other similar corvettes are at different stages of construction. There are also 6 landing ships in service, plus patrol ships, minesweepers and auxiliary vessels.
The publication in the Indian press that the Indian Navy in 10 years will go to 3rd place in the world in the number and displacement of warships and 2nd place in the number of aircraft carriers was extremely skeptical in China.
Sohu writes:
These statements look arrogant. To believe that the Indian fleet will surpass the Russian one, which is highly appreciated in the United States, is too bold. And getting into the 2nd place by the number of aircraft carriers is no less bold, considering that in addition to Liaoning and Shandong, there are Type002 and Type003 under construction in China, and 3 more are going to be laid in the coming years.