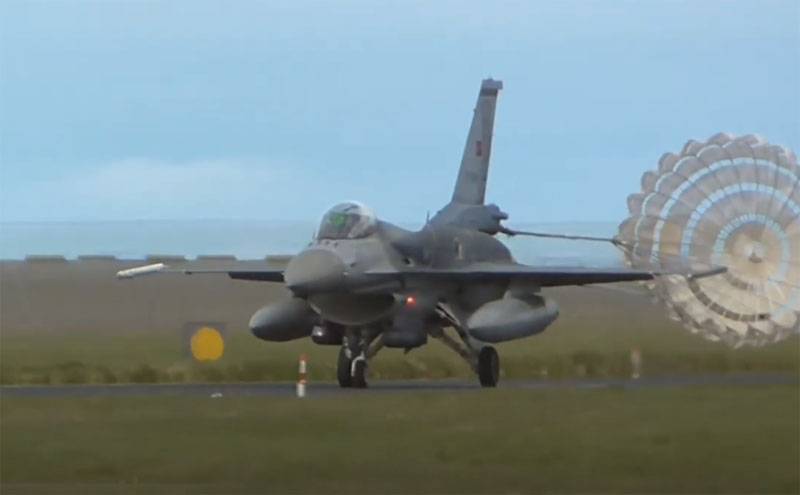 The network published data on the incident with the means of combat
aviation
over the Aegean Sea. This is a situation in which the fighter aircraft of the Greek and Turkish air forces were at a risky distance from each other. This could lead to a collision.
F-16 Turkish Air Force crossed the course of the Greek fighter. The intersection of the course occurred at such a distance that the pilot of the Greek Air Force fighter saw the nozzles of an aircraft of the Turkish air force. This led to the emotional reaction of the Greek pilot, which is understandable. A hot stream emanating from the nozzle of a Turkish aircraft could affect the stability of the flight of the "enemy" with unpredictable consequences. But, as stated, in the end everything worked out.
Journalists turned to the Turkish Ministry of Defense with a request to provide recordings of this incident from the cameras of the F-16 fighter of the Turkish Air Force. So far, this data has not been provided. Although the incident was reported to have occurred in March.
As you can see, the fighters of the two countries were separated by a split second from a possible collision.
It should be noted that the air "meetings" of the fighter aircraft of the Greek and Turkish air forces are very frequent. Athens accuses Ankara of the fact that Turkish military aviation can commit hundreds of violations of Greek air borders during the year. Basically we are talking about violations of the Greek airspace over the islands in the Aegean. It washes both Greece and Turkey. In the Aegean Sea there are about 2 thousand islands, including small ones - uninhabited.
Greek Mirage-2000-5 Mk.2 and Turkish fighter:
Another "meeting":