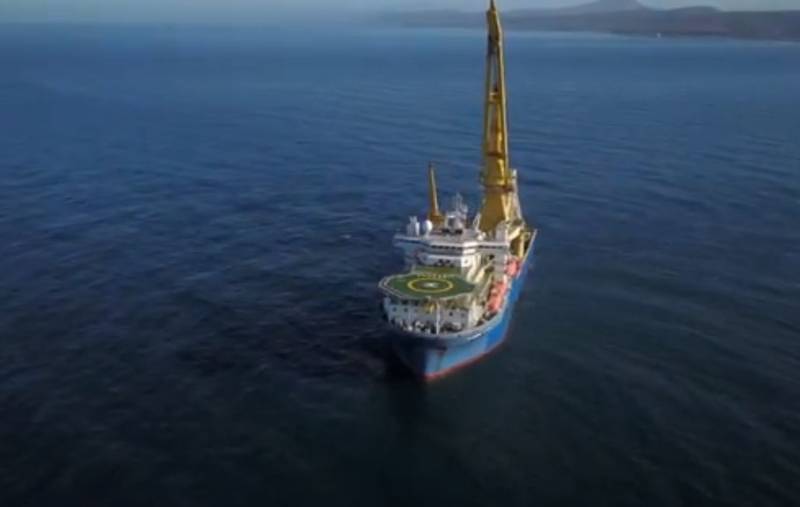 It became known that the Akademik Chersky pipe-laying vessel arrived at one of the German ports. According to the latest information, the vessel, which could complete the implementation of the Nord Stream-2 project, is located in the port of Mukran. It overcame a long way, leaving the port of Nakhodka and making an almost round-the-world "journey" in order to eventually arrive in the Baltic.
Recall that at the end of December, the pipelayers of the Swiss company Allseas left the area of ​​construction of the Nord Stream-2 gas pipeline. This happened after the American congressmen sent a letter with threats in the form of sanctions. The construction of the gas pipeline, which many companies in the world are investing in, including Shell, OMV and a number of others, had to be suspended at a time when less than 150 km of the offshore section remained to be completed.
It was then that they started talking about the possibility of redirecting the ship "Akademik Chersky" to the Baltic.
For some time this ship was in Kaliningrad, then headed for the north of Germany.
A marine tracking site indicates the arrival of a Russian company's ship in Mukran.
Meanwhile, in Germany, data on activity in pipe storage areas were confirmed. In particular, the welded pipes "began to move" to "Academician Chersky". Also, the appearance in the construction zone "SP-2" of the Russian auxiliary vessel "Fortuna" was noted. This is a pipe-laying barge, which can also be involved in completing the construction of the gas pipeline.
Experts believe that if Academician Chersky and Fortuna begin work in the near future, the gas pipeline could be completed in the fall.