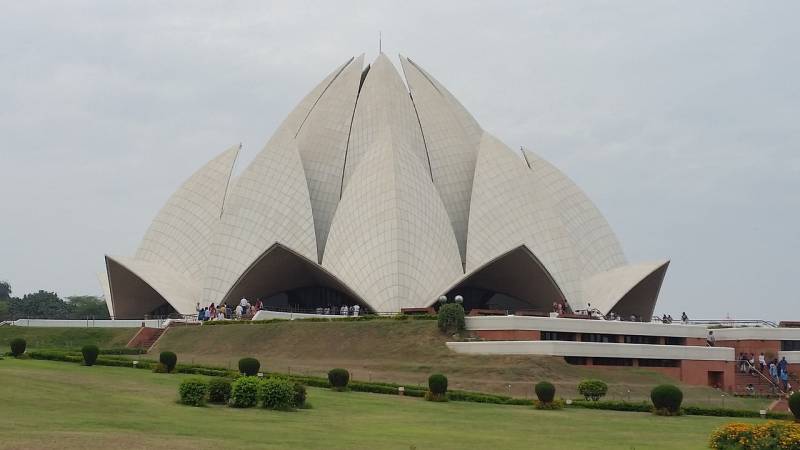 In the widely known publication Popular Science the other day an article was published: "The Chinese ambiguous nuclear strategy is very risky." Honestly, despite a number of sensible thoughts, the conclusions of the authors can be called controversial.
Non-strategic dual-use potential
According to the authors, over the past couple of decades, China has allocated "huge" resources for the PLA for the development of missile systems with both the ability to carry nuclear weapons and conventional ones. The resources, of course, have been rather big, including because the Chinese, as usual, create 2-3 systems where one is enough, and duplicate systems are often adopted. But it's probably impossible to call them huge: the Chinese are nevertheless closer to us in this matter, and not to the Americans, who spend hundreds of billions of dollars on the creation and production of weapons systems that are superior or close to their counterparts at times costing Russia ten times cheaper. And Washington is very fond of talking about the "unprecedented growth" of the Chinese nuclear arsenal, but it is shamelessly lying: the nuclear arsenal of the Celestial Empire has almost no upward trend and is at a level slightly lower than the French one with an incomparable number of potential carriers. Although in the coming years it should not be ruled out that it will grow, but not at times, but again by interest.
The authors of the article in the Popular Science believe that the Chinese are acquiring this arsenal in order to be able to attack the bases, objects and cities and areas of the territory of the "adversaries" in the region - India, Japan, the USA. In particular, we are talking about medium-range ballistic missiles (BMDs) DF-26, DF-21 of various options (DF-21, recall the very system that is advertised as an "anti-ship missile system", but, in fact, it is rather , "anti-base"), ballistic missiles of shorter range (BRMD) DF-16 and, possibly, in the BRMD with the "hypersonic glider wing wing" DF-17 (the authors took at face value what the Chinese showed at a recent parade, and in vain: they in this case have so far been shown layouts).
The PLA's rationale for implementing this strategy in the field of conventional and nuclear weapons, as the authors of the article in the American edition appear, is "a combination of cost savings that represents
weapon
dual purpose, and the belief that what is known as "strategic uncertainty" improves China's ability to deter an adversary from striking at his non-nuclear missile forces. "The authors suggest that the Chinese assume: any adversary considering an attack on conventional forces China in times of crisis or conflict, will fear that they might inadvertently strike a nuclear weapon and thereby catastrophically aggravate the situation.
Does dual-tasking pose a risk?
The authors of Popular Science believe that the risk associated with this strategy is that such ambiguity significantly increases the risk of an accidental exchange of nuclear strikes due to erroneous assumptions. They refer to the famous, but recently too biased researcher of strategic stability issues from the Federation of American Scientists (FAS) Hans Christensen, who believes that if China launched a missile with a conventional warhead, of those that could carry a special charge, the target country would not be able to distinguish whether its payload is nuclear or conventional, and it may erroneously assume that it is under nuclear attack and respond with a nuclear strike against China.
Likewise, a scenario may come true in which an adversary may intend to strike at what he considers PLA non-nuclear missiles, but unintentionally strike his nuclear forces. Then this could lead China to believe that its actual nuclear deterrence potential is its intended purpose.
However, to date, the general assumption has been that although this practice potentially destabilizes the situation, the PLA at least divided its nuclear and conventional forces into separate and geographically distinct missile brigades. This gave some hope that other countries could still distinguish between China's nuclear and conventional forces, the authors write. But in 2017, in the West, in their opinion, they "discovered" how the new Chinese DF-26 infantry-carrier system is deployed.
Chinese dual-purpose officialdom
The DF-26 is capable of covering about 4000 kilometers and carries warheads weighing about 1200 kg, either conventional or special thermonuclear. The authors of Popular Science did not fail to notice that "the USA and Russia did not have such weapons for the past three decades under the INF Treaty, until Russia violated it, and then the Trump administration withdrew from it in 2019." Well, yes, it was Russia that violated the INF Treaty, and the United States, of course, is sinless, white and fluffy, and it is not easy to notice a log in your eye! The DF-26 missile can be integrated into Chinese missile forces in two ways, and it is not yet clear which approach China uses. One option would be to maintain the existing structure of the missile forces and the creation of separate conventional and nuclear brigades DF-26. However, data from open sources indicate that, at least in the case of one PLARF brigade (PLA missile forces) this is not so, and it has both types of charges. A 2017 CCTV article on the PLA leader rocket brigade at the new complex (646th brigade) reports that it is equipped with a "new type of BRRS" (this was the DF-26). The article also clarifies that this brigade "simultaneously has both nuclear and conventional strike potential". The Brigadier Political Commissioner Zhou Lusheng says in the same place: "Our task is two types of deterrence [reference to both nuclear and conventional potential] ... a nuclear and conventional dual-use brigade must be trained to simultaneously possess two different operational positions ... that is the staff of such a team has a higher workload. "
And the commander of the division's brigade, Zhang Lei, echoed this idea: "We must study both nuclear and conventional weapons, that is, one person must own two questions." The article describes the exercises in which the brigade works out firing with "high-precision" missiles, and then quickly moving to a nuclear position to carry out a counter-offensive mission, thereby "showing that this new type of brigade really has both nuclear and conventional potential." Given that the DF-26 is designed to defeat areas like the American Guam (in They call him "Guam Express" in China), some clarity about its payload and its intended effect should ideally be a priority for Chinese staff members who want to convey to their potential adversary their differentiation between conventional and nuclear missile forces. Instead, numerous statements and reports indicate that the PLA missile forces are moving in the opposite direction, the authors lament: the confusion of its nuclear and conventional forces within the same brigade.
In light of the ongoing PLARF plans, significantly increasing the size of the DF-26 fleet, this strategy is incredibly risky, the authors believe. By mixing nuclear and non-nuclear carriers, China can hope to help its deterrence forces, creating uncertainty for the adversary. But it also increases the likelihood of miscalculation in a crisis or even in an ordinary conflict leading to an exchange of nuclear strikes. In short, according to the Popular Science, China deliberately increases the risk of confusion and error exactly where the so-called "fog of war" would be most dangerous.
Counterarguments
What would I like to note from this point of view? Yes, of course, there is such a risk. But, on the other hand, not only the Chinese have it. For example, if we take the non-strategic nuclear forces of Russia, then practically any carrier has both developed variations of conventional warheads and various types (or one type) of nuclear / thermonuclear warheads. Examples are not numbers - these are the Iskander-M missile brigades (M1), Caliber carriers, and carriers of coastal and naval anti-ship missiles of operational purpose (Onyx, Granite, Volcano, and others) and much, much another. And the fact that in normal times the nuclear charges to them are stored in the arsenals of the 12th Main Directorate of the Ministry of Defense of the Russian Federation does not mean anything: in a crisis situation, and even before it, everything will be different. But for some reason, articles in American publications do not write about this. In addition, there is such an opportunity to "confuse" with the strategic nuclear forces of the Russian Federation - heavy strategic long-range bombers
aviation
They carry both conventional and thermonuclear weapons and other types of weapons. And even such a new type as the Avangard ICBM has (or will have) a non-nuclear type of equipment, although it is non-nuclear only by the principle of operation, and the destruction itself will be comparable to nuclear munitions, say, of especially low power.
The United States used to have, when they still had developed non-strategic nuclear forces, now degrading to several hundred B61 bombs, it was exactly the same thing, which was also perceived normally. And not only them. Apparently, the idea of ​​"slightly striking" one of the two superpowers, with the expectation that even a massive conventional strike doesn't get a lot of "light and heat," does not even occur to overseas authors - they understand the consequences.
What is wrong with China? Yes, the Chinese have a lot of BRMD and even BRRS, which do not have any nuclear warheads at all - this is a feature of the Chinese missile forces. But this is not a reason to try to destroy them in the hope of the absence of a nuclear response. Perhaps the fact that even strategic carriers in China do not carry combat duty with special combat units due to the peculiarities of their doctrine gives rise to various unnecessary hopes, especially against the background of a clear aggravation of relations between the United States and China. This very concept of "separate storage" of nuclear warheads, of course, carries a much greater risk for China itself, because there may be a desire to quickly "solve the Chinese question" (if Russia weren't nearby, which might not understand this approach, the desire would be much stronger), especially if the United States is aware of the Chinese's problems with strategic nuclear forces and reliable delivery because the Chinese do not test their missiles at real intercontinental ranges. Apparently, that's why PR is creating the appropriate one, with the requirements of "clearly separating" nuclear and non-nuclear carriers, that there are hopes for "only non-nuclear limited escalation". With Russia, some of these hopes overseas are also not eliminated, and in vain. Hence all these hopes that in response to the launch of a single Trident-2 from a submarine with a nuclear charge of especially low power, Russia will not follow a massive response by nuclear forces, and other illusions. But our potential is incomparable with the Chinese and, including both strategic and tactical arsenals, is incomparable with the American. Because the Americans are afraid of us, but China, obviously, is not very.
As for the creation of a "fog of war" and "uncertainty" with the answer and with what kind of ammunition is placed on the media, this is the legitimate right of a nuclear power. Russia, too, verbally declares certain clear criteria for the use of nuclear weapons, but in reality, Western experts say that the Russian approach comes down to creating uncertainty about the minimum "bar", followed by a nuclear response in each case, and to using the principle of "limited escalation "(" escalation to and for de-escalation ") and generally a flexible approach to the use of non-strategic nuclear weapons in the practice of combat training of troops. And this, in general, is correct: they will know less and there will be less desire to check to what extent the Russian bear can be pulled by the ears. But the Russian bear is big, unpredictable, strong and bloodthirsty. And the Chinese panda is a funny bear, eats bamboo, and is completely harmless, as they probably think in the USA. What if a Chinese vegan bear suddenly changes faith and goes to a carnivore camp?