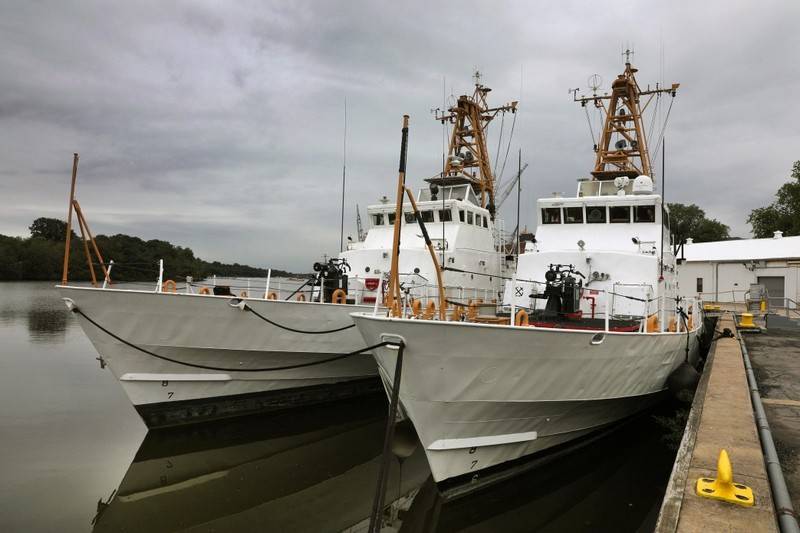 Ukraine will continue direct arms purchases from the United States, this year it is planned to supply three large quantities of weapons. This was stated by the Ambassador of Ukraine in Washington, Vladimir Yelchenko.
According to Yelchenko, Ukraine and the United States are currently continuing negotiations on arms supplies, suspended in connection with the coronavirus pandemic. The ambassador did not say anything about the delivery dates.
There are some other types of weapons that are especially important today in the Donbass, in eastern Ukraine for our protection. We are talking about at least three large parties, and I will not specify, but this is being done, and I think that these purchases will be made during this year
- said the Ukrainian ambassador.
According to him, we can talk about the transfer of three more boats of the Island type, similar to two previously transferred to the US Navy and already included in the Ukrainian
fleet
. In addition, Kiev intends to purchase another batch of American Javelin ATGMs. At the same time, Yelchenko emphasized that Kiev purchased the complexes received from the United States, but did not receive it as military assistance.
Last year, we had the first case of direct procurement of the Javelin anti-tank systems by the Ministry of Defense of Ukraine in the United States. This was the first batch of aid, namely the purchase of weapons in the United States. As far as I know, an agreement is being prepared to extend such purchases
- he explained.
Meanwhile, it became known that the Ukrainian Navy has begun recruiting crews for boats that will be handed over to the USA by Ukraine. According to the report, only contractors under the age of 35 years with knowledge of the English language will serve on boats.