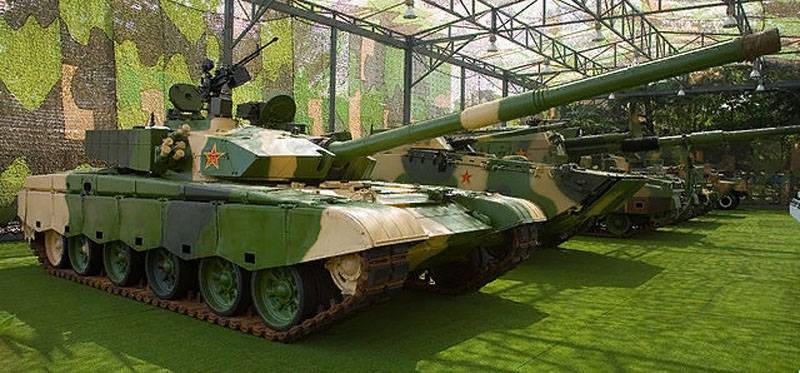 Photo: https://commons.wikimedia.org/Max Smith
Against the background of numerous articles by the Chinese media that
tank
PLA troops are constantly improving, and some questions arise.
Today, one of the main land forces of the Chinese army on land is 42,5-ton Type96 tanks in various modifications with unlicensed copies of Soviet 125 mm 2A46M cannons (ZPT-98). In addition, the tank formations are equipped with Type99 armored vehicles (the 3rd generation main battle tank), which the Chinese media often call almost "the best in the world." This is a 54-ton tank, with the cannon still the same - an unlicensed copy of the Soviet one.
As of 2019, Type 99 tanks in the Celestial Army - about 900 (along with modification 99A), and Type 96 and Type 96A tanks - about 2,5 thousand. All together are impressive forces. But there are, after all, other versions of the equipment of tank formations of the armed forces of China.
So what is the question? If they cultivate, then this is their business ...
And the question is, in what direction, in fact, is China going to use its tanks? What directions could a tank attack on opponents organize?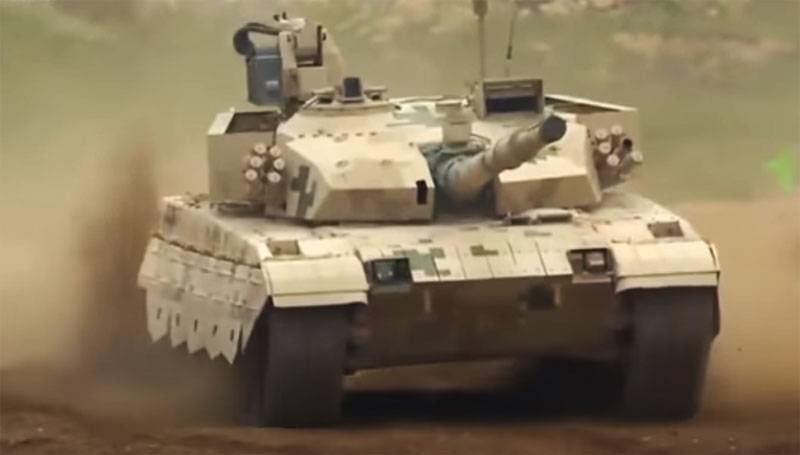 If we take into account current circumstances, then for China the main opponents in the region are India and Taiwan (well, if we discard this rhetoric "we have no opponents," one belt, one way "and stuff like that ...). Even if we assume that China does not consider them as adversaries, then they consider it that way. Indian statements are evidence of this.
So, about the directions.
If we assume that they are trying to concentrate a relatively large group of troops on the border with the same India ... But the photographs published by the PLA themselves often demonstrate that formation of an attack tank fist is problematic in this direction, to put it mildly, there's even an extra kilogram of equipment and the transfer of ammunition is not easy. Himalayas. The heights are incredible. In the autumn-winter season, temperatures are low, and the snow cover is such that a pair of tanks placed on top of each other can be under it.
In the east - the Tibetan plateau with access to the Karakoram mountain system. For a second, its highest point is not much inferior to Everest - Chogori 8614 m high.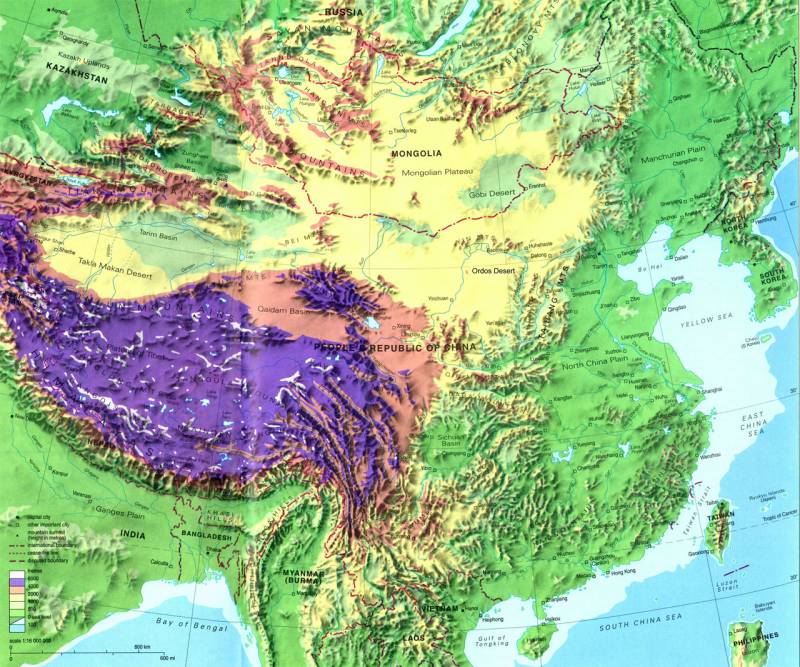 A little to the south is the Gangdis mountain range (aka Transgimalaya) with a width of 300 km in the central part and the highest point - more than 7100 m.
To the southeast are the disputed territories of the Arunachal Pradesh region (Southern Tibet) with its cities at heights of more than 3 thousand meters, passes and narrow corridors at no less heights.
It is unlikely that anyone's tongue will turn to call all of these territories "a successful tank direction."
It would be possible (purely theoretically) to consider the question of landing there armored vehicles - those that are capable of taking on board transport aircraft. But, firstly, with the Chinese Armed Forces, as they say, "it's not so simple" with the BTA, secondly, with MBT here, and thirdly, even if some armored vehicles are somehow abandoned in these harsh areas, then with whom should she fight there - with the shepherds of yaks? ..
No less useless can be called a hypothetical tank "jerk" in the direction of Taiwan.
Reaching your own coast is one thing. What's next? To load tanks on sea transport and to cross the strait. For this, powerful fire support of such a crossing should be organized - once. It is unlikely that in this way it is possible to "overtake" a sufficient number of tanks in a "normal" battle - two. Yes, and it is unlikely that Taiwan will remain completely without support - three.
It turns out that even with hypothetical tank attacks against regional opponents, the PLA has obvious problems. China simply will not be able to use hundreds and hundreds of its tanks against them - due to banal geography. But there are other directions ... Although what is it about ... There are only solid allies.
Therefore, I would like to think that the only option for using the "armored armada" of the PRC in the notebooks of Chinese generals is, after all, an internal defense in case of any attack from the enemy. To meet the aggressor, so to speak, at home. How else…